Romanticizing rejection and other college application myths created by film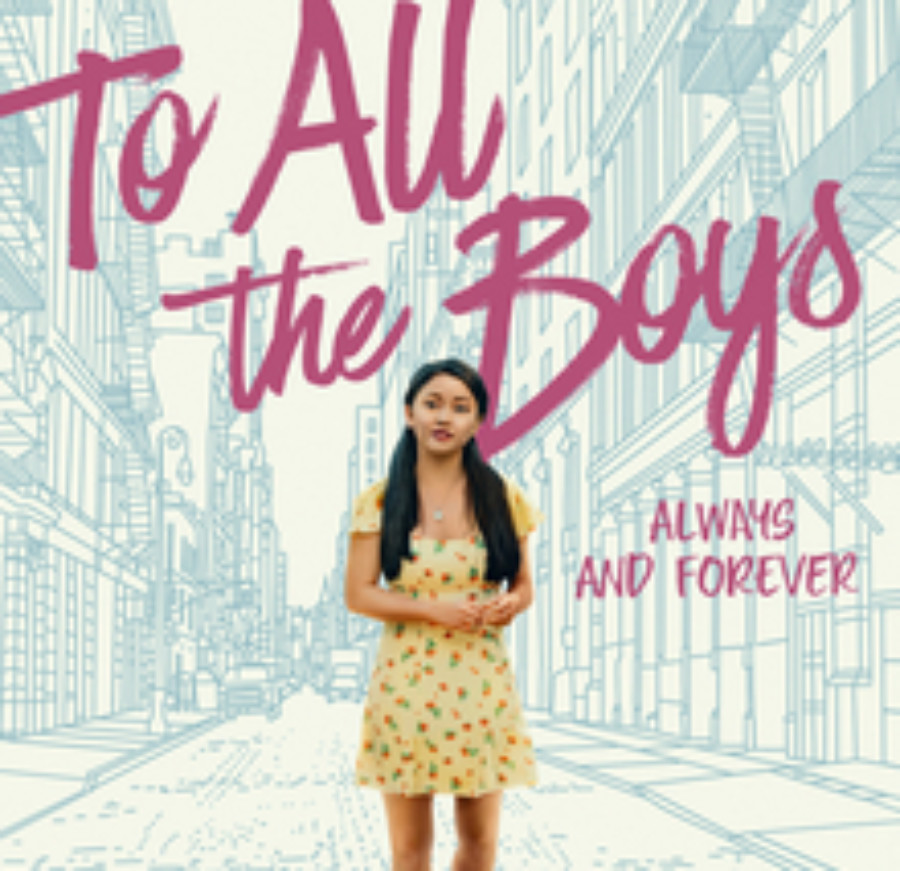 Beach bonfires. Extravagant house parties. Luxury yachts. Night swimming. Summer romance. 
The Amazon Prime series "The Summer I Turned Pretty" was undeniably the most discussed teen drama series of the summer. Teens across the country found themselves enthralled in the story unfolding at Cousins Beach. 
However, viewers who are familiar with the college application process may notice a few important activities are conspicuously absent for a group of college bound students: test preparation, extracurriculars and summer school work. 
In the series, protagonist Belly is the captain of her varsity volleyball team, yet it's never suggested that she steps foot in a gym or weight room all summer. Her brother, Steven, aims to attend Princeton, but is never seen studying or completing the summer assignments that usually accompany the high-level classes that are expected of applicants.
In fact, no character seems preoccupied with studying or preparing for any class, standardized test, tryout or audition, which is noticeably odd considering the show's characters are mostly high school juniors and seniors. 
"The Summer I Turned Pretty" is one among many inaccurate film depictions of the high school experience. 
"The Kissing Booth 2"(2020) follows high school senior Elle through the college application process, while her long-distance boyfriend Noah—better known in high school for fighting and football than for studying—attends Harvard. 
The film implies he also plays football there. The film provides no clear explanation or even suggestion as to how Noah's personality and work ethic is suddenly a good fit for Harvard. This portrayal leaves viewers confused at the disconnect between the elite reputation of the school and the type of student and person Noah appears to be. 
Aidan Kilstrom, a 2022 PV graduate, Harvard football player and fan of the Kissing Booth series, believes the movie largely depicts Ivy League student athletes inaccurately. "From face value, Noah seems to give off an attitude and persona that doesn't care much for school or other activities aside from socializing. The vast majority of student athletes here at Harvard are much different as they made school their number one priority in high school," he said. 
However, Kilstrom doesn't believe depicting student athletes on the other side of imbalance– always studying and never socializing– to be a perfect image of the experience either. He described his balance between academics, sports and socialization in high school as a "conscious moderation and optimization of his time". 
For Kilstrom, what makes an Ivy League student athlete is their character. "You don't have to be a completely perfect student to excel here, and you don't need to be a genius either. What you do need to be is mentally focused, a hard worker, and extremely persistent," he continued. "I think Noah's character in 'The Kissing Booth' fails to portray the actuality of the expectations here as do many other movies and shows about these schools." 
At the end of "The Kissing Booth 2", Elle ends up with acceptances to Berkeley and Harvard, which again throws viewers into confusion. While the film does focus on her high school experience, academics are largely left out, leaving just the drama. 
The result is a mythical high school where no one studies, yet everyone gets accepted to the most prestigious universities in the country. Of course, a movie following the study routines of high school students would probably not get great reviews or a sequel, so the focus on the character's social life is an understandable choice. 
Another popular rom-com series, "To All the Boys I've Loved Before", is guilty of portraying the same incomplete high school experience. 
In "To All the Boys I've Loved Before", protagonists Peter Kavinsky and Lara Jean Covey plan to go to Stanford together. Peter, a recruited lacrosse player, is accepted; Lara Jean is not. 
While it is true that being an athlete can increase a student's chance of acceptance at elite universities, Peter is never shown to be extremely studious and seems to have hours and hours of free time to drive around in his Jeep and spend time with his girlfriend, even on school nights. This does not align with the high school reality of student athletes who gain admission to Stanford and other high caliber schools. 
PV graduate Taylor English, a member of the Stanford women's rowing team, typically did not have as much leisure time as Peter Kavinsky appears to have in the movie series. "Many days, I'd wake up early to go to practice, then go to school, then head to practice again, make it home in time for dinner, and do my schoolwork that evening," she said. "I don't think 'To All the Boys I've Loved Before' showcases the level of athletic commitment in Peter that I'd expect from someone going on to continue their sport at an elite collegiate level."
Still, similar to Kilstrom, English believes that while academics are more significant than teen movies illustrate, a healthy social life still has its place. "Most school days, I didn't have much free time, although on weekends I usually had time to see friends and such," she said. "I do believe it's possible to continue with your sport and academics at an elite level, and have made free time for socializing and dating during high school."
Lara Jean's college admission experience is slightly more realistic. Utterly crushed by rejection from her dream school, she feels disappointed and confused. However, everything works out for her in the end as she falls in love with NYU Manhattan and enrolls there alongside her best friend. 
For Taze Wilson, PV graduate and NYU student, NYU was always his first choice, but he still found the school to have its flaws. "I'm not really sure that you'll ever just know the college you belong at; I think it's much more complicated than that. Ultimately, wherever you go will have problems. I love NYU, but it's got problems like any school," he said. 
These flaws are rarely shown on film . Viewers want to watch the best parts of college, such as carrying a sofa through the streets or attending a rooftop party, as Lara Jean does on her visit. Dining hall food, walks to class in the pouring rain, strange roommates and the inevitable stress of attending an academically rigorous school don't make the cut. 
The trend of romanticizing college admissions stretches back more than a few years. Even the popular 2000s show "Gilmore Girls" features main character Rory being accepted into Princeton, Harvard and Yale. 
To credit the show, Rory does attend a rigorous preparatory school and highly values her academic achievements. Acceptance rates to Ivy Leagues in 2000 were also 2-3 times higher than in current years — but a 15% acceptance rate is still extremely selective. Acceptance to three schools of such selectivity is rare, even for an academically talented girl like Rory. 
These films and shows take place in a world devoid of all things college admissions, except for the admission decision itself. Without the drain of college admissions, everyone has enough extra mental space to keep track of enough drama to—quite literally—fill a movie. 
When characters achieve great things, their achievements appear inevitable and effortless to the audience. The hours spent practicing and studying, the grueling workouts or rehearsals are entirely omitted. 
If these characters are so inaccurate, why do we find ourselves drawn to their stories?
It's simple. Movies and shows are meant to be an escape—and who would choose to escape from one stressful world into another? We would all rather immerse ourselves in a world where college decisions always work out in the end. The college application process might be complicated, but eventually everyone ends up where they were always meant to be. Disappointments along the way are ultimately wiped away by the final outcome, which doesn't always happen in real life.
While teen movies and shows such as the "Summer I Turned Pretty" may paint an unrealistic image of the lives of hopeful college-bound high school students, this fallacy isn't going anywhere.