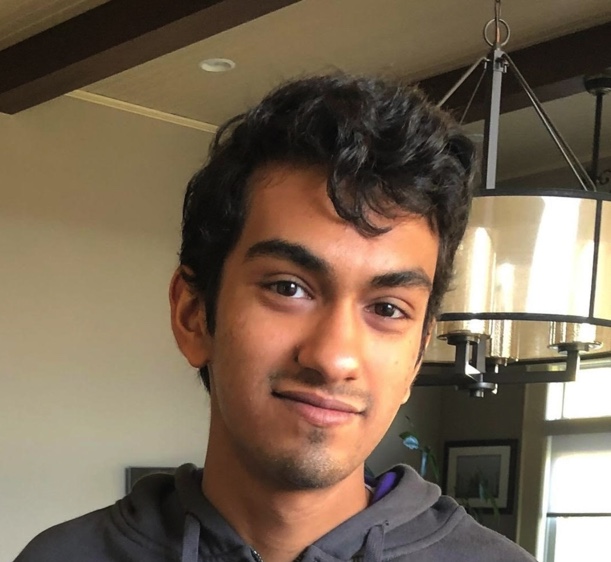 Dilan Nair – Campus Captures
Located in Evanston, IL, near downtown Chicago, Northwestern University is known for its prestigious programs, research facilities, traditions, and stunning campus. 
Pleasant Valley High School alumni Dilan Nair was an active member at PVHS, an accomplished percussionist, and the founder of the computer science club. Now Dilan is a junior at Northwestern University majoring in computer science. 
Northwestern is known for its programs in its six undergraduate schools. Economics is a very popular major at Northwestern. "Economics is probably the most popular mainly because many people going into business or similar things end up majoring in that. In general, there are a lot of opportunities across all of the schools, whether it's for engineering, humanities, communication, music, or anything like that, and it's pretty easy to switch if your interests change," he said. 
Nair continued, "You don't even have to declare your major until the end of your sophomore year so that you can try out different things." Through the flexibility of changing and exploring majors, a student at Northwestern would have ample time to find their passion and what they want to pursue. 
Outside of school, there are ample opportunities for students to get involved on campus. "Hundreds of student organizations have their traditions and events, and they're pretty easy to be a part of. There's a good mix of large and more niche student organizations, and It's also effortless to get your own set up if you can't find the one you're looking for," Nair added. Some extracurriculars include AMASE (Academy of Music and Arts for Special Education) and the Lipstick Theater, known for its flawless plays.
In addition to clubs, Northwestern also offers an array of intramural and club sports: basketball, dodgeball, football, and soccer are a few popular sports on campus.
Northwestern University offers an array of opportunities for students interested in doing research with professors. Many professors in economics and medicine offer a variety of research opportunities, as most professors are developing research projects themselves. "They're usually very nice and have a notable reputation and a lot of research experience," Nair said. Many of the research opportunities are open to students as young as freshmen. 
Northwestern is an excellent school for students interested in exceptional academics, research opportunities, and student life in the Midwest.