Starting From Nothing: The story of Panda Garden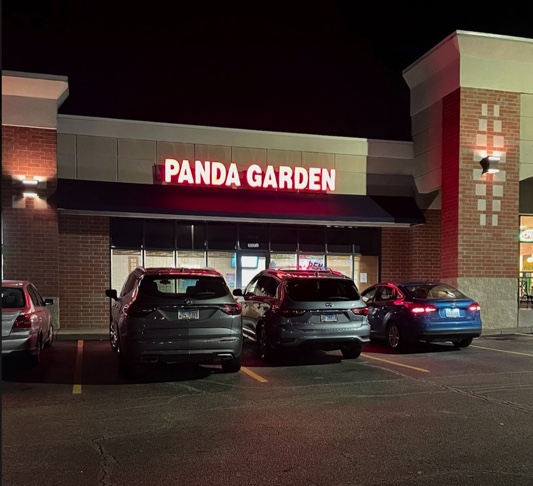 When people in Bettendorf drive by Panda Garden on Middle Rd, the restaurant's incredible story and owner goes unnoticed. 
Owner Eric Chen moved to the United States in 2000 from Fujian, China at the age of 15 years old, wanting to start a better life for himself and get a job. However, his journey to finding success in America was not an easy one. Chen arrived in the United States with nothing but a tourist visa, little money and a big dream. 
Chen lived in Brooklyn, New York for ten years, where he met his wife Jenny Chen, who is originally from Fuzhou, China. They had two children, Brian and Ida Chen, who were both born in Brooklyn. 
The Chen family moved to Bettendorf, Iowa for a few reasons: to start a business,  gain better education opportunities and increase safety. 
Chen wanted to make life better for his whole family, which was one of his biggest motivators in opening Panda Garden, "Before I opened the Panda Garden, I was working for someone else. When I am working for someone else I can't change my life. The income isn't enough for my whole family," he said. 
For the first few years after starting their business, Chen and his family struggled financially with an average of only 10 customers per day. 
Due to the restaurant business being so time consuming, Chen struggled to make time for their children, who were at the ages 1 month and 2 years old. To ensure they were taken care of, his children stayed with Chen's parents for about 2 years, and later, they were able to start attending preschool and daycare. 
Chen's children currently attend Pleasant Valley schools. Brian Chen is a sophomore at Pleasant Valley High School and Ida Chen is in eighth grade at the Junior High. They have been helping out ever since they were young and often help with translations. Brian Chen has worked at the family business for about 7 years, using his earnings to save for college.
The Chens overcame their competition and made a name for themselves within the restaurant industry by ensuring that they were efficient with getting food out, keeping food fresh and creating a unique, authentic flavor. Since they opened their doors, they have gained more customers every year. 
Although he is grateful for his children's help in the family's restaurant, Chen envisions a better future for them. Chen plans to work at Panda Garden until retirement, when he will eventually sell his restaurant. But for now, Chen is focusing on  just making an impact with his food and increasing his business. 
Now for Eric Chen and his family they make a remarkable mark on the people around them and many people enjoy their food and the atmosphere they create. Their story on persevering and creating something out of nothing is phenomenal and inspiring. Chen may not have an idea on where his business will go but he has a vision for his family's future. But this family will make a mark on many people food wise and an inspiration to us all.