The trend of activism; making an impact versus adding to the chaos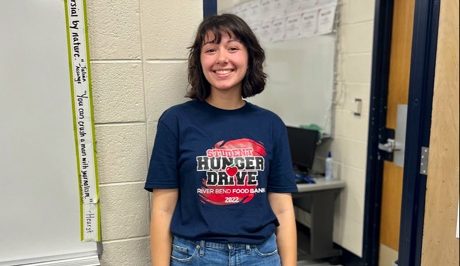 Trends are continuously being brought to the surface by new generations. Fashion trends, social media trends and predominantly, activism trends captivate and influence people.
Activism trends lead people in fighting against injustices and attempt to create change by persuading people to use their personal abilities to better the lives of others. 
The problematic word, though, is trend. 
Social activism has cultivated change for societal betterment, but there are many ways this activism can become more effective.Keeping activism constantly productive is an essential part of shifting activism to be more than just a trend. 
In 2020, social media was flooded with posts of images of black squares and captions containing a hashtag related to the Black Lives Matter movement. While many people had good intentions, people strongly involved in the movement started pointing out the ineffectiveness of this activism. 
Charlotte Matherly, writer for The Breeze, investigated the pros and cons of social activism in today's work, focusing on social media's impact on activism."While social media is a useful tool to get people involved in a public issue, it's often too easy to repost something just because it's popular. Many may end up participating in performative activism and sharing advocacy posts without actually learning about the issues or the movements they're discussing," Matherly said. 
Social media activism is ineffective as trends lead to the mass spread of misinformation. Misinformation often spreads significantly more and faster than true facts. "This leads people to make snap judgments. If one agrees with the information they're presented with, there's less motivation to fact check it. People can develop a stronger foothold in their own beliefs and become closed off to those who disagree," Matherly continued. 
The confusion generated by misinformation leads to ineffective activism and eventually, a decline in interest in the trend.
PVHS has participated in the local Student Hunger Drive for many years hosted by the River Bend Foodbank serving over 23 counties in Eastern Iowa and Western Illinois. This has generated widespread awareness about food insecurity in the area and raised this year raised 85,000 pounds of food. 
PV senior and Spartan Assembly member Julianne Binto was heavily involved in the Hunger Drive this year. PV's goal this year was much higher than previous years. The increased effort to reach the goal made a noticeable impact, "We were able to raise 300,000 meals and help out a lot of people and families which really makes an impact on the community," Binto stated.
The Hunger Drive can also be seen as a trend though and many people will not think about it until next years hunger drive rolls around. However, people are still hungry and activism surrounding food insecurity will be much lower. The hunger drive should not be a trend and is something people need to pay attention to and act on year round. 
 Binto explained that the effort needs to be continued past the end of the hunger drive period in order to make a true dent in the fight against hunger. "Continue with donating through the food bank and being aware of hunger in our community throughout the year", she advises. Instead of acting only according to activism trends, take action throughout the entirety of the year.
Food insecurity has been a significant issue for so long and will continue unless people take responsibility. Students can make a difference simply by stepping out of the comfort living in a trend. Keeping the mindset of acting to make a difference through the rest of the year will aid in the fight to lessen the impact of food insecurity.