The tradition continues: Mr. Thanksgiving holds his 52nd annual dinner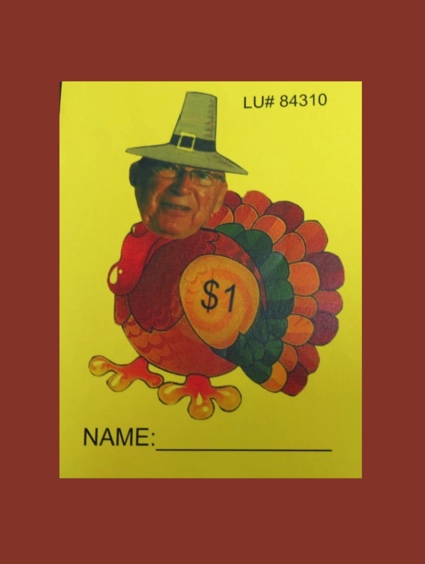 As the holiday season is upon us, many feel lonely or constrained by the amount of money in their bank accounts. One member of the Quad Cities community ensures that everyone is able to celebrate what they are thankful for. 
81-year-old Bob Vogelbaugh, better known to his community as Mr. Thanksgiving, is holding his annual community Thanksgiving the night of Thursday, November 24th, at SouthPark Mall in Moline, Illinois.
In previous years before COVID-19, the event was held inside the food court where everyone would gather around and enjoy each other's company over some delicious food. Now, this will be the second year the meal will be provided drive-thru style to ensure everyone's safety. 
Many thought that because of the pandemic, Mr. Thanksgiving would end the tradition. But he didn't let that stop him from helping the community. "Right now with this pandemic and everything going on we need more love in our country and fellow man. This needs to be done," Vogelbaugh said. Pandemic or not, he was not going to let the tradition end quite yet. 
Vogelbaugh had originally hoped to continue the tradition for 50 years but has now bypassed that goal, currently in his 52nd year and showing no sign of ending.
He doesn't do it for charity or for attention. Vogelbaugh wholeheartedly loves bringing the community together and reminding them what the holiday is about: to celebrate everything to be thankful for, all together as one. 
As the years have passed, this event has had help from local sponsors including HyVee, Scott Community College and donations from people locally wanting to spread the love as much as Vogelbaugh. 
HyVee district store director Tim Cernin is always ready to help host this event. "When we say we're going to go help with Mr. Thanksgiving people just say 'I'm there,'" Cernin said. "We want to help serve wherever we can and do whatever we can to help our neighbors, family and friends." This has been a major part of the holiday season for Cernin and his crew. 
Each Thanksgiving, they distribute around 3,000 meals to local community members. With the help of all the volunteers and donations, this event is able to continue each year. 
Although money doesn't stop Vogelbaugh from hosting this event due to his sponsors, donations are always appreciated to help ensure the best meals possible. They can be sent by mail and addressed to  "Mr. Thanksgiving" on  3704 26th St, Moline, IL 61265.
This tradition has made an impact on so many lives, including Vogelbaugh himself. "People are wonderful, I couldn't live in a better place than the Quad Cities, U.S.A., it's fantastic," Vogelbaugh said. "I'm hoping this will start other communities thinking about doing a Thanksgiving dinner." There is hope for Vogelbaugh's mission to be spread outside of the Quad Cities to other communities across the country for years to come.