Listicle: Grammy snubbed albums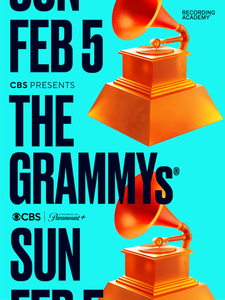 Winning a GRAMMY is viewed as the pinnacle of an artist's success for many. Each year the most esteemed forms of musical works are nominated for this honor but what the academy picks as the winner is often misaligned with the public's opinion. Here are the top 5 snubbed works. 
Marked as Beyonce's seventh studio album it was a much anticipated release and met with much praise. Infused with upbeat tunes the album holds influences of dance, afrobeats, R&B, and pop making it a versatile listen. Creating a welcoming environment for all the album holds strong messages of  transformation and acceptance. It was nominated for album of the year but ultimately lost to Harry Style's "Harry's House". 
Kendrick Lamar is recognized for weaving important social messages into his work and this song was no different. Reflecting back on his life, it resonated with many. It was a strong contender for record of the year. 
Carolina (From Where the Crawdad sings)
Nominated for the best written song for visual aid, the track ultimately lost to "We Don't Talk About Bruno" from Lin Manuel Miranda . With a melodious tune and haunting vocals it perfectly fit the messages being portrayed by the movie. 
Featured on her album "30" the song presents itself with bittersweet lyrics and an emotional aura in typical Adele fashion. While there were many great nominations in this category the winner was Lizzo's "It's About Damn Time". 
As a powerhouse performer it came as no surprise when Kelsea Ballerini was nominated for the best country solo performance of the song "Heartfirst". Despite her ability to mesmerize a crowd she did not win her category.