Chapter 52: Mrs. Wheeler
Hang on for a minute...we're trying to find some more stories you might like.
Mom of three, coach for sixteen years, and Physical Education teacher, Mrs. Wheeler is one of a kind. Coach Wheeler, also known as "Wheels," balances her time hanging around with family, coaching the girls Track and Cross country teams, and keeping a personal relationship with each and every one of her P.E students. Mrs. Wheeler grew up surrounded by a family who coached and also had a fun job teaching swim lessons in the summer.
Wheels went to Luther College and majored in P.E Health Ed while minoring in Psych. She met her husband, Kenny Wheeler, who is also the Girls Track and Field coach at Pleasant Valley, at Luther, through sports. "We really enjoy coaching track together, but have to be very organized now that we have three kids of our own," said Mrs. Wheeler.
Mrs. Wheeler explains that she really loves getting to know her student-athletes and seeing them improve and gain confidence by pushing themselves to achieve goals that they may have thought impossible. What she looks for most in good students and athletes is a positive attitude, dedication, and hard work.
Mrs. Wheeler dedicates her time and energy to help her student-athletes grow each and every day. Wheels is an amazing coach and friend who is easy to talk to, positive, and caring. She loves parenting and spending time with her three little girls.
Starting her long days at four in the morning, Coach Wheeler is an avid runner and works out every chance she can get. "Being active helps me feel more confident, energetic, and relieves stress. I enjoy the social aspect of meeting great people through sports and activities," said Mrs. Wheeler. She believes that hard work and dedication takes you the extra mile. Her electric personality has rubbed off on her many students and athletes and has helped them grow in one way or another. As a teacher and mentor, Coach Wheeler has left a lasting impact upon the teams she coaches.
About the Writer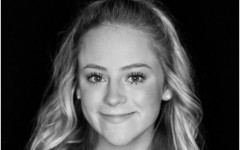 Laurin Baker, Editor-In-Chief
Hi! My name is Laurin Baker and I am the Editor-In-Chief for the Spartan Shield Online!! I love spending time with my family and friends, participating...