Freshmen triplets are turning heads in varsity sports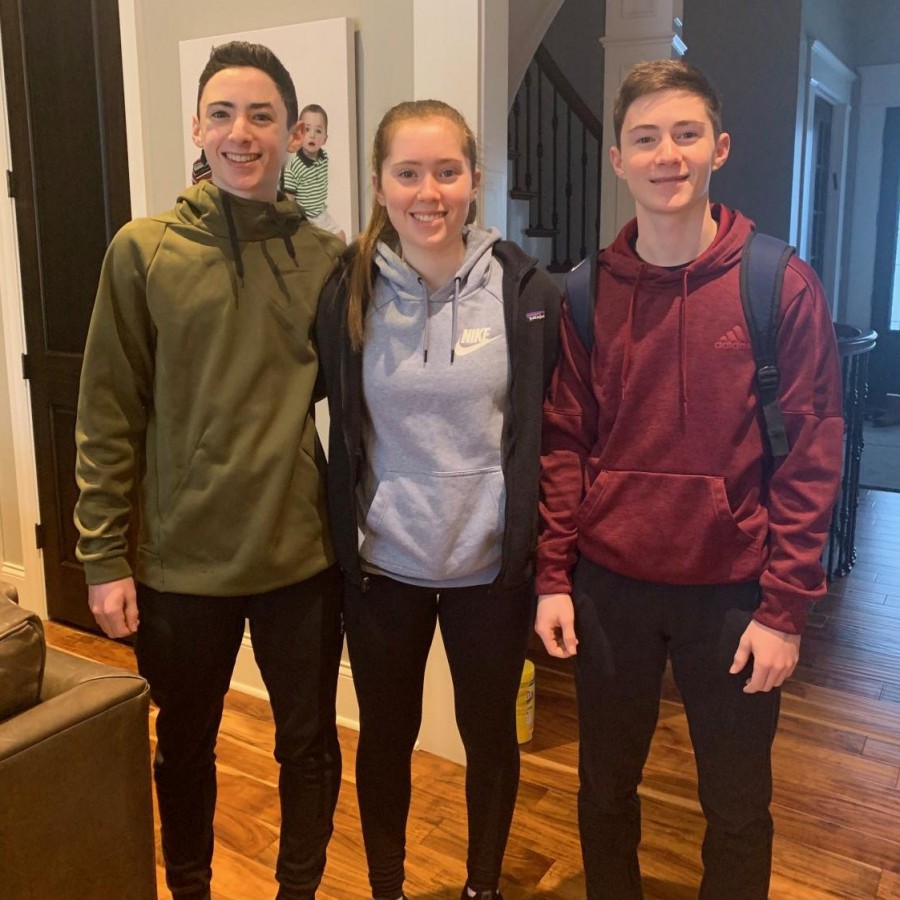 On teams traditionally dominated by upperclassmen, freshmen triplets Jake, Ryan and Sydney Dolphin have already worked their way up the ladder of their respective sports to become varsity athletes.
The triplets play a wide array of sports, at which each of them excels. Jake plays tennis, Ryan plays both baseball and basketball, and Sydney plays basketball.
Jake started playing tennis at eight years old when his mother enrolled him in lessons. Ever since then, he has not been able to put down his racquet.
Unlike other popular sports, tennis is an individual sport, which sometimes turns people away from playing it. However, this individuality is what Jake loves most about the sport. "Every point I lose is on me. I do not have a coach telling me what to do after every point, and I enjoy that. It makes every match a real physical and mental challenge," Jake said.
He currently trains at Thrive Tennis Academy in Moline, Ill. and is ranked second in Iowa for the class of 2022. The boys' tennis team will need his skills come spring as they will enter the season as top contenders to win this year's state championship.  
Ryan has been playing both baseball and basketball since his mom signed him up for lessons in both sports when he was just five years old. This past year, he was the boys' basketball team's sixth man and will be vying for a spot on the varsity baseball team this summer.
Ryan shared what motivates him as an athlete. "I love competing and being out there with my teammates. Also, there is no better feeling than the satisfaction of winning," he said.
Outside of the high school sports teams, he plays for the Iowa Mavericks club basketball team, and he was a member of the Barnstormer Aces baseball team for seven years.
Unlike Jake and Ryan, Sydney's mom did not have any role in Sydney's beginnings in basketball. Instead, in a classic story of sibling rivalry, she started because she wanted to beat her brothers. They would constantly play basketball without her, and she eventually became fed up. She started playing against them, and she has been playing basketball ever since.
This past season, she started three games for the JV team and was a varsity reserve player. Sydney has already learned a lot from her veteran teammates. "Not only were all of my older teammates so welcoming and supportive, but they were also great leaders. They taught me what great work ethic looks like and what hard work can get you," Sydney said.
In addition to their performances on the court, they are great students off the court. They have all been on the honor roll since seventh grade and are straight "A" students through their first semester in high school.
Given the amount of success these freshmen are having already, one can only imagine the splash these Dolphins will make in the future.
About the Contributor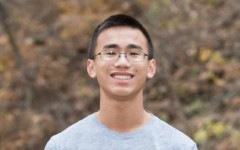 Nathan Wong, Opinion Editor
My name is Nathan Wong, and I am the opinion section editor for the Spartan Shield Online. I am a senior at Pleasant Valley High School. I am a captain...