From Paris to Bettendorf: the impact of the fire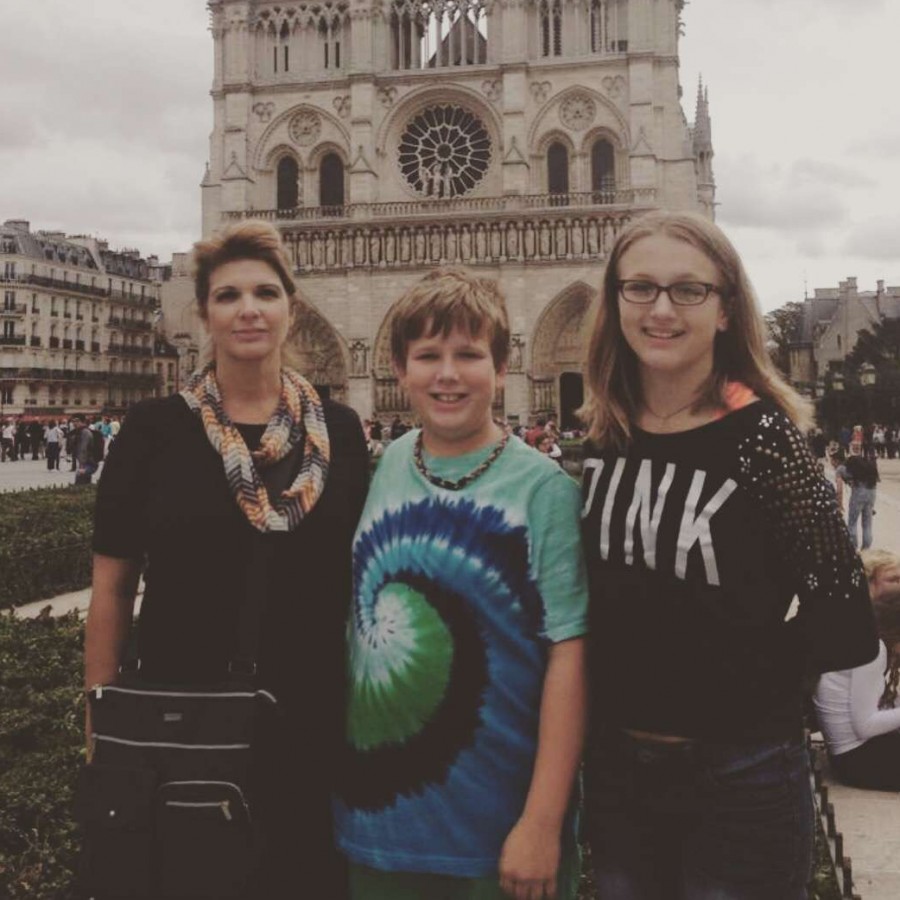 The world watched in silence as fire engulfed the infamous Notre Dame Cathedral in Paris, France on Monday, April 15.
Cathédrale Notre-Dame de Paris is one of the most famous Gothic cathedrals of the Middle Ages. It was built in 1163, making it a 856 years old.
Notre Dame has survived the French Revolution, World War I and World War Ⅱ. It holds the most treasured French artifacts, which the French people would hide during both World Wars in fear of them being stolen.
PV senior Caroline Christophersen lived in Southern France for a year and described of how heart breaking it was to see Notre Dame burn. "Seeing one of the most well known symbols of France burn sunk my heart. It survived the French Revolution, world wars, the tests of 800 years, it devastated my friends and families in France," she said.
Many people have begun to question the cause of the fire. The start of the fire is believed to have been accidental, with it starting in the attic of the cathedral. Workers were doing renovations on the Notre Dame, which has led officials to believe that either an electrical problem or human error caused the fire. Fortunately, priceless treasures were saved, including the rose windows.
As a result of the fire, donations came pouring in with the hope of restoring and rebuilding the Notre Dame Cathedral. About $1 billion has been donated to the cathedral, with billionaires racing to donate the most money. The large amount of donations has received major backlash in the media.
People are calling billionaires out based on the fact that billionaires have the money to save people, but many billionaires choose not to use that money.
The burning of the Notre Dame Cathedral has affected many all over the world, including the students at Pleasant Valley. Several students have had the opportunity to live in France, specifically Paris.
PV Ava Stigler lived in France for a few years and expressed her emotions toward this tragedy. "I was very upset when the Notre Dame burned down because the historical significance it has to Western civilization. It was also unique to Paris, and I had seen the way cultural landmarks affect Parisians firsthand when I lived there," she said.
At Pleasant Valley, several summer trips were also affected because of the burning of the Notre Dame Cathedral. The France Trip was set to visit it, but is now forced to alter their schedule.
Stigler explained the importance of what the historic building meant to the people of France. "French people are brought together through their history, and seeing such an important building in flames was heartbreaking for all of them," she said.
About the Contributor
Trinity Malmen, Staff Contributor
Hello, my name is Trinity Malmen.  I am a senior at Pleasant Valley High School, and a staff contributor of the Spartan Shield Online.  Outside of Spartan...