A year in review: PV Orchestra Edition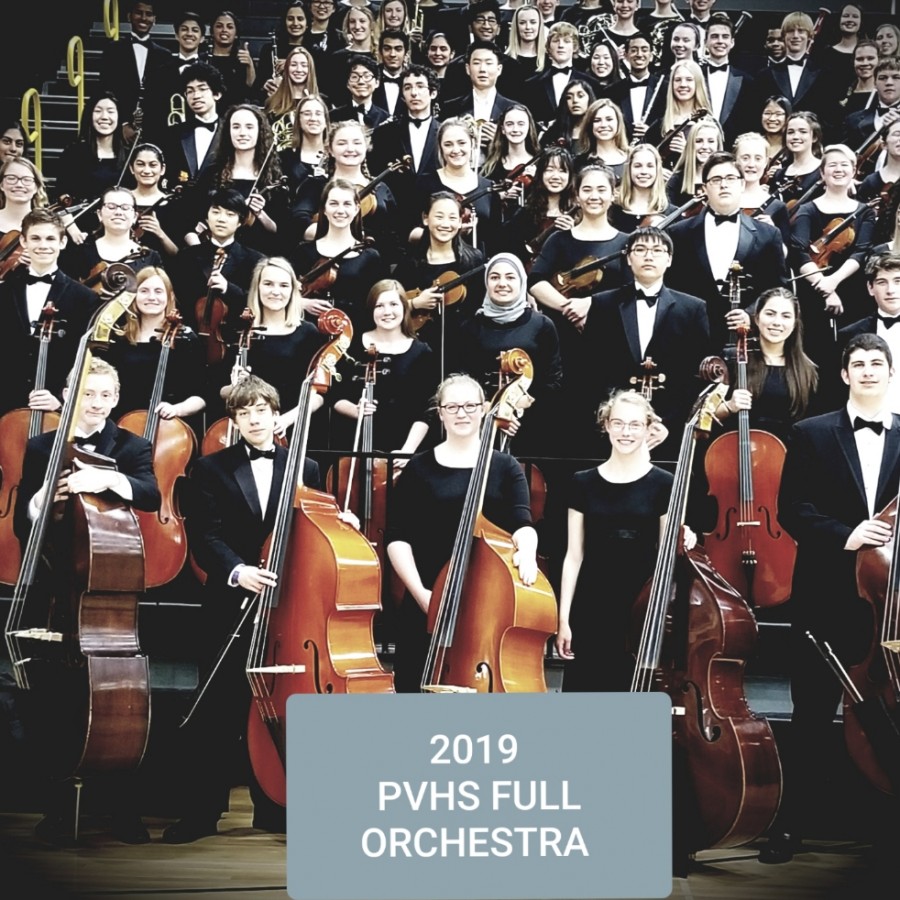 Year after year, Pleasant Valley High School's orchestra continues to get better and better.
This year, the orchestra removed the separation between the grades, creating one mass orchestra. In past years, they have gone back and forth between having two orchestras and just one. Junior Grace Welveart has really enjoyed this change. "I'm really appreciative that we had a big orchestra this year because I got to interact with students who I otherwise wouldn't have interacted with in my other classes, and I really enjoyed that time," she said.
Their fall concert went well; the orchestra played "The Dances of Transylvania" and two scenes from "The Hallow." Both pieces were movement pieces.
Next, in October, seven students were accepted to All State. The orchestra also had one student become a four year All-Stater: senior Annie Warner. "The experience of preparing for the audition each year has helped me grow immensely as a musician. It has taught me the importance of diligence and perseverance and how to recover and become better after failure," she said.
Warner continued, "I learned about the dedication that being a professional musician requires. Being at All-State, where so many people are so dedicated to music, was such a fun and special experience. I've really enjoyed each year."
Following the fall concert and All-State auditions, orchestra members began working on their  solo projects. Solo projects are an opportunity the orchestra program offers so students can focus on their individual playing. Senior Daniela Rybarczyk shared her thoughts on the entire process. "Solo projects really force musicians to research their solo. This can help with the interpretation of the music which is something musicians are always working on," she said.
In December, the orchestra had their holiday concert. They performed festive songs like "It's the Holiday Season" and "White Christmas".
During the early spring, the orchestra had their March concert. The orchestra played a handful of songs including the "Overture to Lucio Silla" and "Forever Free." This was the first concert the orchestra played with the full orchestra: a combination of band and orchestra.
After the winter concert, the orchestra started working on their pieces for the Iowa State Large Group Festival. The pieces the orchestra performed at Large Group were the hardest pieces they have played throughout the year.
Robert Swinney, director of Pleasant Valley High School orchestra, explained "I try to focus and feature our strengths in our orchestra when picking music andfeaturing our best students. I also look for pieces that challenge us but are attainable," he said. In the end, the orchestra earned two Division I ratings.
At the spring concert, the orchestra played several "fun" songs including "The Incredibles" and "Star Wars." At this concert, Swinney gifted the seniors with his traditional caricatures. Senior Emily Preston said, "The caricatures were a neat gift from Mr. Swinney. It's something unique that we will always keep and remember.".
The orchestra ends their year with their ensemble projects which allowed students to improve their chamber orchestra playing. Junior Abby Hamborg said, ""Playing in ensembles [made us] focus in on [our] own part and listen to others while playing."
Overall, the orchestra had a very successful year and have high hopes for next year.
About the Contributor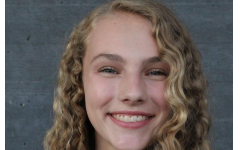 Alyssa Paulson, Photo Manager
Hello my name is Alyssa Paulson and I am a photo manager here at the spartan shield online. In my free time I enjoy playing the bass, piano, and participating...