The Upcoming Winter: Will Pleasant Valley be Prepared?
Hang on for a minute...we're trying to find some more stories you might like.
Last year, Pleasant Valley students missed more school due to extreme weather than they had in the past five years combined. There is speculation about whether similar effects will come from the upcoming winter. 
Frigid temperatures and increased snowfall have been predicted for this winter season, which raises the question of whether students in affected areas will miss out on more school days.
Weather extremes have become an increasing threat to daily life. This past summer's heat wave was more severe than ever seen before. The months of June and July were the hottest ever recorded. Researchers of climate change predict that heat waves such as this one will continuously become more likely and more intense.
Administrators are faced with creating new solutions to the problems posed by increasing weather extremes. Some schools in the Quad Cities have innovated new methods of reaching their students on snow days. Jacob Nelson, a student at Bettendorf High School recalls that during snow days, his teachers improvise by utilizing E-learning. He said, "Having online resources makes things a lot easier because it helps us research, do presentations and communicate amongst ourselves."
Students at Bettendorf High School are able to keep up with classwork and communicate with teachers online. While the online tools do not produce the classroom experience, they allow students to maintain foundational concepts even when they are not in school.
New solutions such as E-learning might have to be considered for Pleasant Valley this winter, as the chances of colder weather continue to rise. 
Darren Erickson, principal, is nervous about using online resources as a tool for educating when the weather prevents students from coming to school. He states, "If we try to supplant our experience with online resources, we lose our educational foundation. We lose that student-to-teacher experience." 
However, Erickson does agree that adjustments must be made to the district's calendar in order to accommodate for the expected snow days this year. While he hopes that last winter was an anomaly, he suggests that the best way to prepare for this winter is "staying out in front and determining how much flexibility we're willing to give."
About the Contributors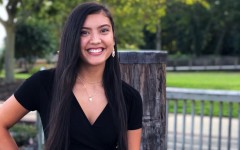 Cienna Pangan, Photo Manager
Cienna Pangan was born October 28th, 2001, in Dallas, Texas. Although she was born in Texas, in 5th grade Cienna moved from Dallas to Bettendorf, Iowa,...