Pinning the patriarchy: PV female wrestler dominates the competition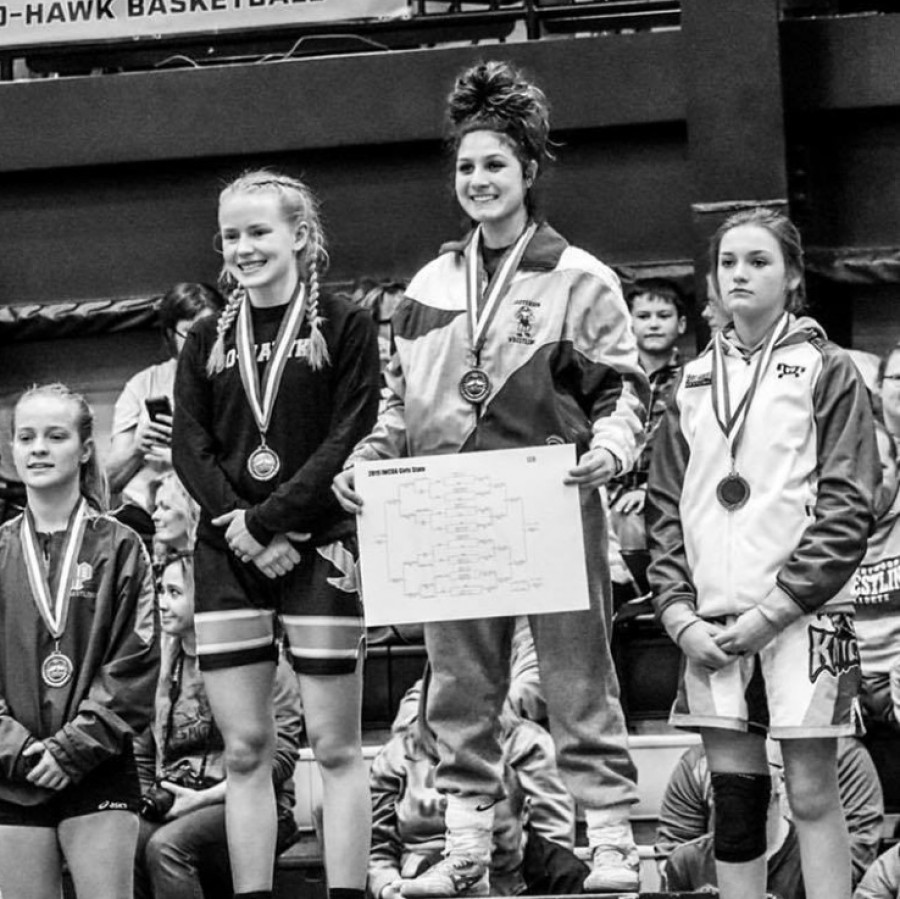 In a sport traditionally dominated by men, one female PV student is taking the wrestling world by storm. 
Champion of the first ever girls' state tournament in Iowa, Chloe Clemons just moved to the PV community from Cedar Falls with an eager attitude for the upcoming wrestling season. 
No stranger to success, Clemons has not only been crowned state champion, but also named 2019 Dan Gable Ms. Wrestler of the Year Runner-Up, achieved All-American status and competed with multiple national teams. 
In the state tournament, Clemons competed only against girls, but that is a rarity in her regular season tournaments. Clemons will take on anyone who approaches her on the mat, male or female. 
A member of her local club team, a national team, and, now, the PV wrestling team, Clemons is not overwhelmed by the amount of time three team require. Rather, she is appreciative of how they push her to be better. "Wrestling with multiple teams has made me a stronger and more independent person than I ever thought possible," she said. 
"All the opportunities I have gotten to be apart of have taught me something new about the sport and inspire me to achieve my own goals," Clemons said. And those new goals now include success in a new district.
Moving schools during her senior year of high school was difficult for Clemons, but having such a deep passion for wrestling made it easier. "I've gotten to know a lot of people on the team, and everyone has been so welcoming. It definitely makes me feel like a part of the team and community." she said.
As the only girl on PV's wrestling team, many might expect Clemons to feel a certain amount of pressure and exclusivity from the rest of her teammates, but she said that could not be further from the truth. "I'm pushed just as hard and treated just the same as everyone else in the wrestling room. Even though I'm the only girl, my teammates and coaches are there for me just like anyone else," she said.
While Clemons does not think anything of being the only girl on a team full of boys, not everyone views it the same way. Some find it out of the ordinary and peculiar, but she only hopes to inspire more females to try it.
With aspirations to compete in college, Clemons is hopeful that the popularity of wrestling amongst teenage girls will continue to climb. Over 50 universities in the country offer female wrestling as a school sponsored sport, and that number increases steadily year after year.
Living in a new town with new competition and new teammates, Clemons' goal of winning another state championship title remains.
This mindset is crucial to her individual success and will aid immensely in leading the high school team to great heights this season as well. The wrestling coaches and her teammates are more than ready to see what she can bring to the team this season. 
Head wrestling and lifting coach, Jacob Larsen, is especially eager to see Clemons grow this upcoming year. "As a girl in a mainly male sport, she is showing people that they can do anything." he said. "The season is just starting, but she's already proving to be a great team leader." Yet to compete with PV, Clemons is already showing her Spartan pride.
A fierce competitor on the mat and a grateful teammate in the practice room, Clemons is determined to make this season her best one yet. 
About the Contributor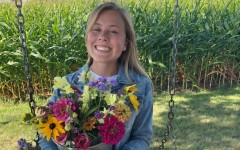 Maya Johnson, Feature Editor
Senior Maya Johnson is the Spartan Shield's Feature Editor this year. Maya is involved in numerous extra curricular activities, including cross country...