Spartans dominate for first "Rally in the Valley"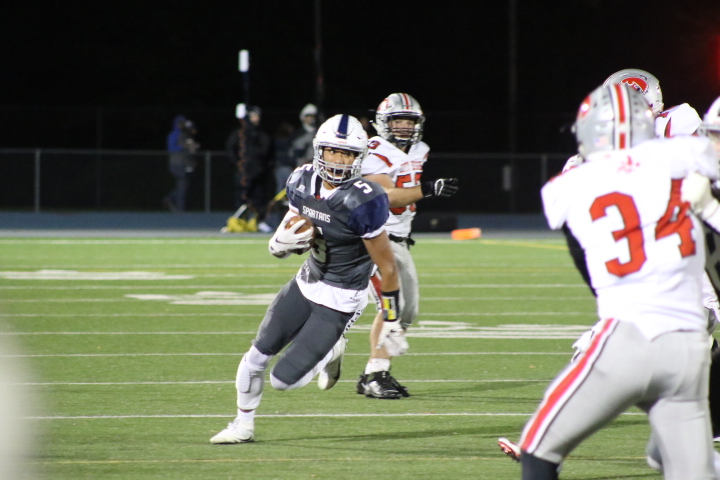 Pleasant Valley's football team dominated Iowa City High 38-14 in a effort to keep their season alive.
The Spartans came out of the gates blazing hot scoring a touchdown only one minute into the game. Caden Kipper ran in from the 11 yard line to put the Spartans on the board early, foreshadowing how the rest of the night was going to play out.
Only three minutes had ticked off the clock when the Spartans hit pay dirt again. Ryan Mumey punched in on a quarterback keeper that catapulted them to a 14-0 lead. The Spartans were not close to being done either.
With an already commanding lead early on in the first, Kipper once again tallied another touchdown into the first quarter box score. Kipper rumbled in from 10 yards out and helped give a 21-0 lead at the end of the first.
Pleasant Valley then busted down the door to begin the second quarter with another Mumey run. With a 28-0 lead early in the second, the Spartans began to play more conservatively.
The defense let in a touchdown with 6:08 left in the second, but with the large lead, everything seemed to be okay to this point. Defense stepped up in this game and let the offense shine. With offense and defense both working great, the Spartans looked very dangerous the whole night.
The final score of the game was 38-10, this win was a statement win for the Spartans, proving they're capable of doing well in the State Tournament. Jackson Moats talked about what made the team do successful Friday night, "Domination up front on the line on both offense and defense was key, big plays on both sides of the ball really helped as well, and we had fun at all of our practices so far which keeps us loose." He said
The Spartans still need to win out for a chance to play in the playoffs. Hunter Peiper said, "It really helps how close we are, last year our team was close but there were gaps. This year I feel everyone is on the same page and can vibe off of each other." he said. The difficult upcoming games will test Pleasant Valley to see if they are ready for the chance to fight for the state title.
About the Contributors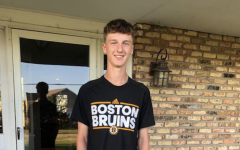 Ian Wilger, Photo Project Manager
Ian Wilger is the sports editor of the Spartan Shield Online publication. As a senior here at Pleasant Valley, he plans on majoring in journalism at an...
Carly Lundry, Editor in Chief
Carly Lundry is currently 18 years old and a senior at Pleasant Valley High School. When she is not dedicating her time to academics, Lundry enjoys swimming...