Representing the generation of change
Young environmentalist inspires students as Time's Person of the Year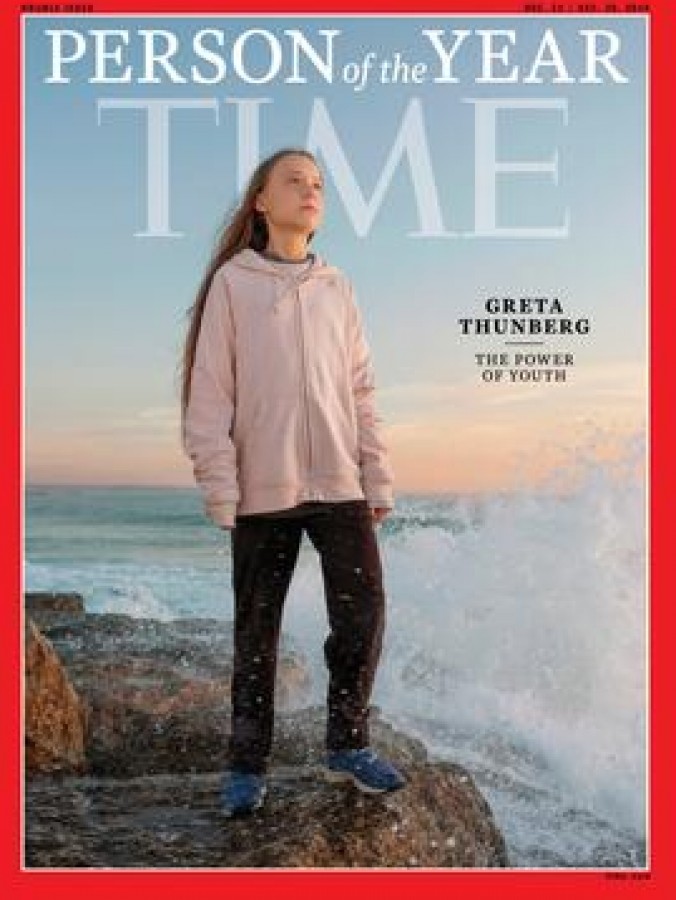 From the Never Again movement to climate change walkouts, Generation Z is showing its passion for change worldwide.
When reflecting on the impactful events of the year, the influential leader who has made inspired so much of today's youth is a minor herself. TIME Magazine finds the importance in recognizing those people or groups that have made a change.
The most recently named TIME Person of the Year made history as the youngest recipient yet. Greta Thunberg, 16, has made waves with her stance on climate change and her fiery spirit and passion. 
Thunberg was not raised under the mindset of "climate comes first" as a child. But around the age of 8, she discovered the issue of climate change and said she became instantly concerned to the point that she plunged into depression over it.
In the last two years, she has been the face of student-led strikes involving more than a million students across the world after she began spending her school days protesting climate change outside the Swedish parliament.
"I remember thinking that it was very strange that humans that are an animal species, among others, could be capable of changing the Earth's climate," she said during a 2018 Ted Talk. She decided to give up eating meat and traveling via airplane, among other things, to reduce her carbon footprint.
Her actions have been recognized with nominations for the 2019 Nobel Peace Prize and an environmental award by the Stockholm Council.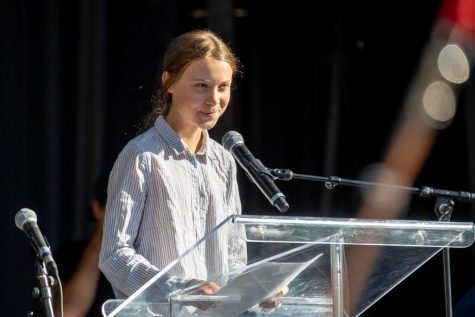 "She became the biggest voice on the biggest issue facing the planet this year, coming from essentially nowhere to lead a worldwide movement," TIME Editor-in-Chief Edward Felsenthal said on TODAY Wednesday. "She embodies youth activism." 
"Her rise in influence has been really extraordinary. She was a solo protester with a hand-painted sign 14 months ago," Felsenthal said. "She's now led millions of people around the world, 150 countries, to act on behalf of the planet, and she's really been a key driver this year taking this issue from backstage to center."
Thunberg knows her fight for climate change has been effective, but she also knows she should not be the one leading it.
Thunberg emphasized how her childhood has been stolen during her speech at the United Nations Climate Action Summit in September. She traveled from England to New York in a solar-powered boat to showcase her activism. 
"This is all wrong. I shouldn't be up here," she said during her speech. "I should be back in school, on the other side of the ocean. Yet you all come to us young people for hope. How dare you."
She continued.
"You have stolen my dreams and my childhood with your empty words. And yet I'm one of the lucky ones. People are suffering. People are dying," said Thunberg. "Entire ecosystems are collapsing. We are in the beginning of a mass extinction, and all you can talk about is money and fairy tales of eternal economic growth. How dare you!"
With the selection of Thunberg as TIME Person of the Year recipient, she has reached all ages and groups of people. "(Thunberg) also represents a broader generational shift in the culture that we're seeing from the campuses of Hong Kong to the protests in Chile to Parkland, Florida, where the students marched against gun violence, where young people are demanding change urgently," Felsenthal said.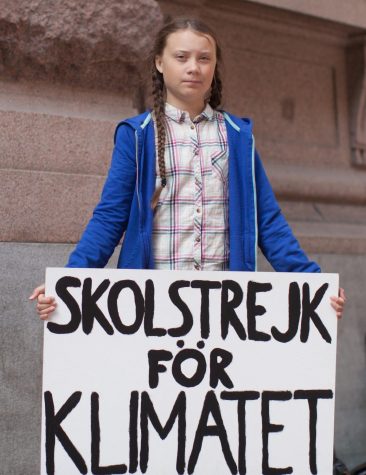 Her impact has been felt even here at Pleasant Valley. Junior Enrique Riojas-Berazaluce, member of the Environmental Club, is passionate about the idea of climate change. He has tried to hold walkouts in support of climate change, but the school has gotten in the way. 
He has also, like many others, found Thunberg inspiring. "Her brand of activism has been very effective and very transformational," said Berazaluce. "She is a very unique phenomenon and it is good that she is finally cemented in our history."
Berazaluce has helped organize a PV delegation to go to a QC wide strike for climate awareness and he hopes to start a reading club for people interested in environmental topics but do not know where to start.
But he dreams even bigger: "My long term, pie-in-the-sky, Hail Mary goal would be to convince the Quad Cities to adopt the Paris Climate Accord independently," he said. 
To achieve these goals, Berazaluce has used Thunberg as a positive influence. "What is inspiring about Greta is the fact that she is young," he said. "There is no doubt in my mind that she definitely has faced discrimination, yet she still moves forward." 
As more youth begin making an impact in the world, people such as Berazaluce are becoming inspired and are starting to find their own small voice in a growing world.