PV Female Athletes: The transition from eighth grade athletics to varsity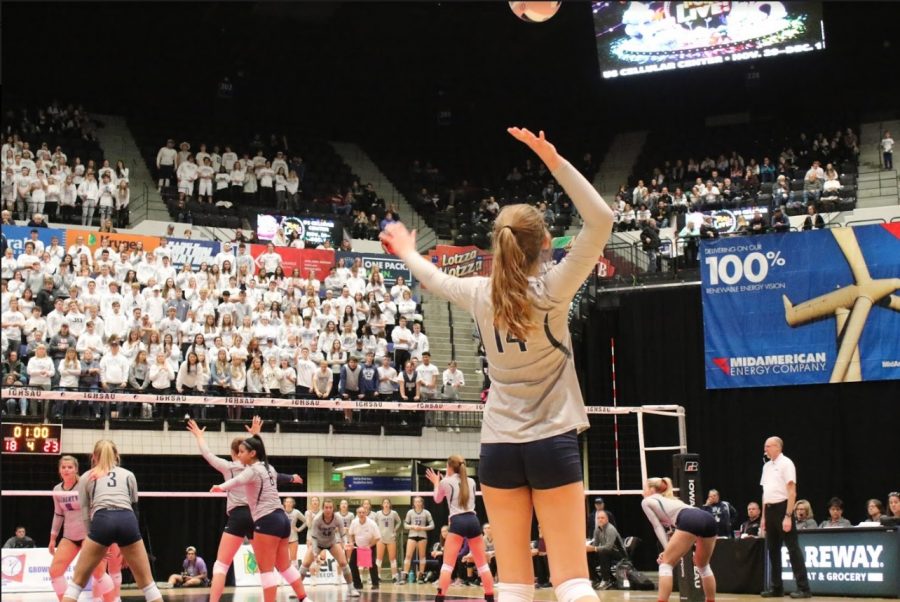 Playing a varsity sport is extremely hard, and is also a high school athlete's ultimate goal. Gaining a spot on varsity is tough since it is normally filled by the more experienced upperclassmen. In recent years however, there has been a significant increase in the amount of younger athletes getting quality playing time in a varsity sport, specifically the female athletes in the class of 2023.
The 2019 volleyball team achieved numerous accomplishments in their season, from being MAC Champions to making an appearance in the State Tournament and unfortunately losing to West Des Moines Valley in the Semi-Finals. 
Halfway through the season Chloe Cline, a freshman, started to transition to the starting position for the Spartans. As her role became more important, the pressure to succeed was building. "It was a very rewarding and a great experience," Cline explained, "the stress was manageable because my teammates understood that people make mistakes and we all cheered each other on no matter how the game was going," she said. Cline adds that the transition from eighth grade volleyball to varsity volleyball was huge because, "the level of competition was so high."
Cline also participates in club volleyball with the Iowa Rockets . Club volleyball is an activity many volleyball players will do when they are not in the school volleyball season anymore. During this time they will go to many tournaments that are in different states like Minnesota, Indiana and Nebraska. Cline says that playing club volleyball has helped her because the tough competition she saw at the tournaments made the transition a lot easier.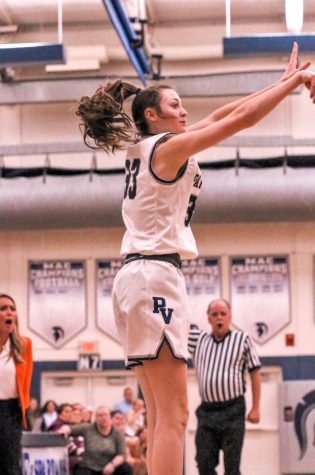 Another standout freshman is Halle Vice, who is a member of the girls basketball program. Vice is one of the first ones off of the bench-averaging 5.6 points-per-game and is a key player on the team. Vice also thinks that the transition from eighth grade basketball to varsity was hard. "The speed of the game got a lot quicker, the strength and size of the girls a lot different than the smaller eighth graders," she said.
Some will say physical disadvantages come into play. "As a freshman, I don't think I'm at the same physical level as other girls who I have been playing with or against," Vice explains. She makes up for it on the court, being a freshman on such a high caliber team is a big statement.
Being in high school comes a whole new world of friend groups, athletics and there is more homework which is hard to do with practices. Vice adds that time management was a big part of the transition. "Last year I had a lot of free time and no homework which made basketball easier to focus on," she says, "this year I have homework almost every night which makes me have to balance my time."
The constant increase of freshmen getting playing time on varsity shows the younger female athletes that getting the opportunity to play varsity at such a young age is possible. If more and more female athletes are seen as role models, the future of Pleasant Valley girls athletics is bright. 
About the Contributor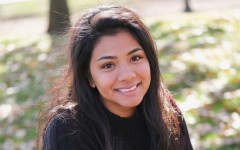 Ilah Perez-Johnson, Sports Editor
Ilah Perez-Johnson, a senior at Pleasant Valley, is very involved with athletics. She has played volleyball all four years of High School and was an essential...