Dedication to academics and our school: Honoring PV's national merit finalists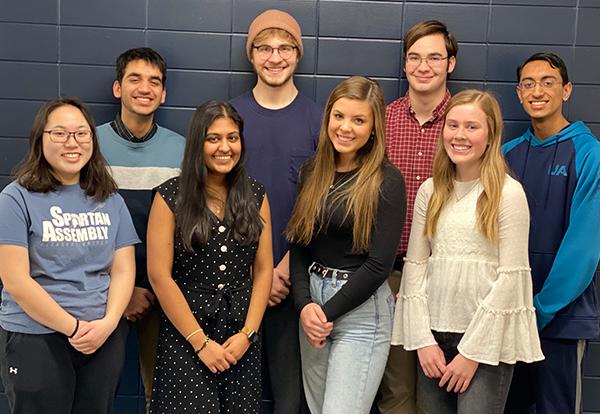 Senior year is the culmination of four years of hard work. For most it can be a very exciting time. It's even more exciting for eight gifted seniors from PV who have been named finalists in the National Merit Scholarship Program. Darsh Balani, Aditya Desai, Grace Halupnik, Margaret Huang, Maya Johnson, Paul Malachuk, Joseph Murphy, and Prakruti Pancholi.
To be entered, students must take the PSAT/NMSQT no later than their junior year of high school in order to be entered for the scholarship which will be awarded in the spring of their senior year. The National Merit Scholarship Corporation states, "there are 1.6 million entrants in the program." Only 50,000 qualify for recognition in the program. In September these students are contacted and are told they were either commended or a semifinalist. 
It takes a lot of hard work and dedication to become a finalist. Senior Maya Johnson knows this can be very difficult. "For me, hard work and support from my parents has brought me a long way, along with just being self-motivated and wanting to be successful in school," said Johnson. 
If they were chosen as commended, they are part of around 34,000 students of the 50,000 are recognized for their academic achievement. However, based on their scores they were not able to move on to become a semifinalist. 
Of the remaining 16,000 students, they are considered semifinalists in the program and this is based on individual state's to ensure semifinalists are from all over the United States. The scores may vary from each state, but they are very high and represent the academic talent of these students. 
In February, 15,000 students are notified that they have moved on to become a finalist in the program. Each finalist receives a Certificate of Merit. Winners are chosen based on a variety of information that is provided to NMSC for each student's evaluation including: the finalist's academic record, the school's grading system and curriculum, their PSAT score, a written letter of recommendations from the finalists high school, the student's extracurricular activities, and an essay from every finalist. 
To become a finalist in the program is a significant accomplishment. Johnson, was very excited when she found out she was a finalist. "I was really honored to have received this much recognition from the program with such talented people from our school district," said Johnson. 
Beginning in March, 7,500 finalists will be chosen for one of three scholarships from the program. The first is a $2,500 scholarship that is awarded based on each state's representation.
About the Writer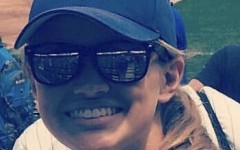 Maggie Peterson, Business Manager
Maggie Peterson, a senior at Pleasant Valley High School, is the current Business Manager for the Spartan Shield Online. Because of her dedication to academics,...