(Virtual) hugs for heroes and hearts for healthcare workers honor all on the front lines
During this trying time, people are coming together everywhere to express gratitude for all essential workers and heroes, whether that be nurses, doctors, grocery store employees or many more.
KWQC created "Hugs for Heroes," a way to virtually thank these heroes for all they have done. People can submit pictures or videos to KWQC as a way of saying thank you. Along with Hugs for Heroes, Hearts for Healthcare workers is another way to honor these heroes. 
The Hearts for Healthcare workers campaign started in Geneseo, Illinois. The campaign spread from city to city, with residents plastering hearts all over the windows of their houses until it was global. 
Local volleyball club Platform Elite participated in this campaign by sending thank-you notes in the shape of hearts to the hospitals in the area. Sophomore Olivia Syverud, Platform Elite player, was one of the many who participated. She expressed, "It was nice to just show appreciation for these people who have been working non-stop to keep everyone around them safe." 
Sophomore Brynn Krafka also participated in Hearts for Healthcare workers, plastering bright and colorful construction paper hearts on the front windows of her family's house. 
She said, "I think it's really important that everyone comes together at this time. The essential workers everywhere are risking their health to help others." Krafka added, "These are just little ways to show them how much continuing to work is appreciated by other people."
Before the pandemic, "essential" workers were never really thought of as being on the front lines. Senior Ben Wilson, like many others, has just recently considered essential workers to be on the front lines. 
"It's weird to think about these workers before; they were never explicitly thought of as heroes. Now, even grocery store employees are considered heroes since they've continued to work to provide food to everyone," Wilson expressed. 
The pandemic has put stress on many people globally- especially essential workers like nurses and grocery store employees. The community is coming together in many ways to honor these heroes.
About the Contributors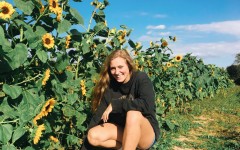 Sunny Wolfe, Copy Editor
Sunny Wolfe, 18, was born and raised here in Bettendorf Iowa. Sunny has attended the Pleasant Valley Community School District since she was in Kindergarden....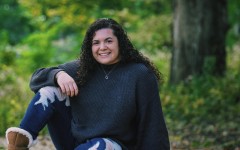 Cecilia Zavala, Overflow Section Editor
Cecilia Zavala is a senior at Pleasant Valley, and a vital part in the Spartan Shield online. In addition to her duties for the Shield, Zavala is a member...