Graduation parties happening despite the COVID-19 pandemic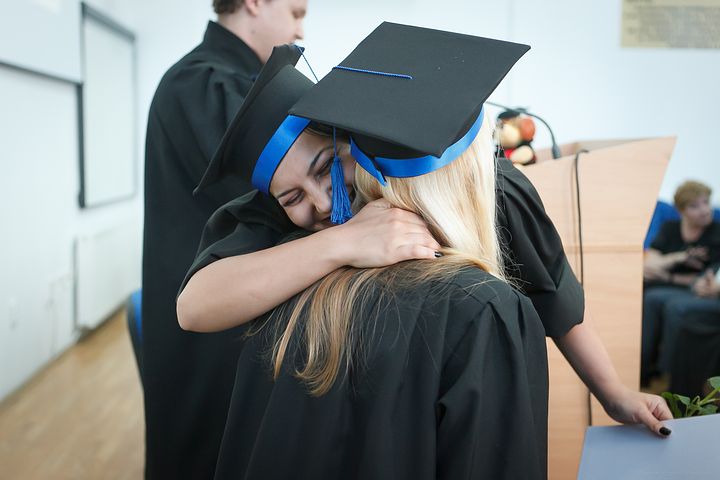 Due to the rapid spread of the coronavirus, states all across the U.S. have been on a 'stay at home' basis. Businesses, facilities, sporting events, schools and graduations have either been postponed or cancelled all together.
Within the month of May, many states have started to reopen. Gradually in these states, many businesses and facilities have begun to allow customers and employees to return however, there are safety restrictions and regulations put in place in order to prevent any further spread of the coronavirus. 
Gatherings and ceremonies are also being regulated in order to prevent the spread of COVID. Many high school and college students who are graduating this year are deeply disappointed by the losses their final year is holding, such as their graduation ceremony and graduation parties.
With many states reopening, the hopes of many students and families are being replenished. Since the state of Iowa is one of the many reopening, students are once again planning the once lost thought of a graduation party. 
Senior Lauren Steinhart is one of the many students whose hope of having a graduation party has found its light once again. "When Governor Reynolds allowed restaurants and salons to reopen a couple of days ago, it gave us the hope that we would be able to have a party later in the summer," she expressed.
Although many students are starting to plan their graduation parties, they know it won't be the traditional party. These students have recognized that precautions need to be taken in order to prevent the spread of any possible germs.
Senior Ilah Perez-Johnson has planned her graduation party for late May and she has made adjustments to her original plan in order to keep people safe. "It's going to be an attempted social distancing grad party and there will be hand sanitizers at all of the tables," she stated. "I'm also having the La Flama food truck at my party and they're providing to-go containers if people don't want to stay and just stop by to say hi!"
The senior year for many students has not been an easy finish. However, as the states are starting to reopen, the hope of many is returning and people are optimistic they will be able to celebrate all of their accomplishments they have worked so hard to achieve. 
About the Contributor
Lena Ahrens, Social Media Manager
Lena Ahrens, 18, is a senior at Pleasant Valley High School and was born and raised in the Quad Cities. Ahrens enjoys spending time with her friends and...