KWQC athlete of the week: Erin Vincel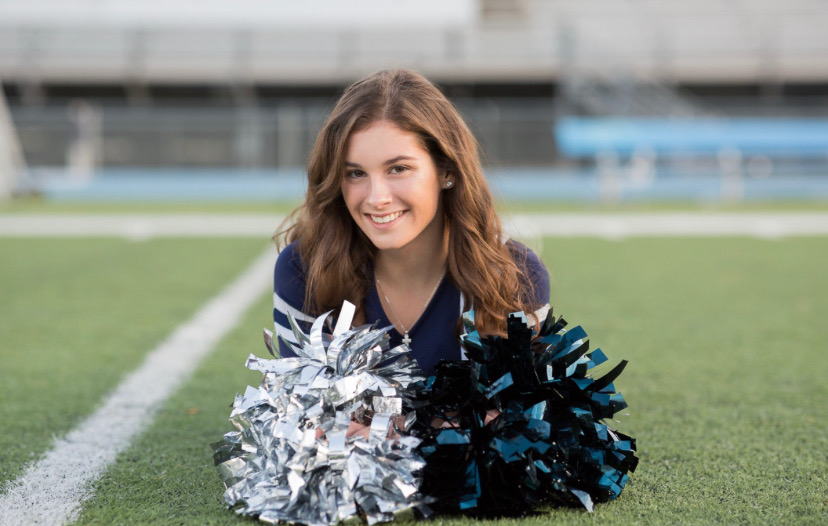 Every week, local news channel KWQC does Spotlight Athlete of the Week. Five to six athletes are nominated by their coaches and put into a poll for the community to vote. This week sports newscaster Joey Donia decided to have all athletes in the poll be cheerleaders.  
Pleasant Valley's own Erin Vincel was nominated for this past week's voting.
Senior at PVHS, Erin was on the high school cheer team for two and a half years and has cheered a total of six years, including her all star cheer experience. She is the daughter of Shawn and Melissa Vincel and has an older brother, Jacob, and a younger sister Sarah. 
Vincel has found her happy place in cheer and is her favorite sport to participate in. "I grew up competing in elite gymnastics and it was all I ever focused on," she stated. "In sixth grade I decided I wanted to be an all around athlete and one of the sports I tried was cheer, I loved it so much that I decided to stick with it."
Vincel is a very versatile cheerleader and is willing to do anything the coaches say. She has tried both basing and flying, but found her happy place when she was in the air. 
Junior Addi Steele has grown close to Vincel over the years and will miss her dearly next year. "Erin was a great teammate to have, she's probably one of the most talented cheerleaders I have ever met," she said. "Erin was always unproblematic, worked really hard, always willing to go in and wanting to try everything."
Vincel has always been a leader both on and off the mat. Being one of the upperclassmen this past season has made an impact on herself and her teammates. 
Assistant cheer coach Telly Skahill has enjoyed coaching Vincel in her last two years of high school and will miss her as her athlete. "Erin is a standout leader when it comes to skills, drills and the knowledge of the sport," she stated. "You can see the drive in her each time she attempts something and her dedication to 'nail' it every time."
Vincel was honored to be a nominee for this week's poll. "Being nominated was so crazy and I was very surprised," she exclaimed. "It meant so much to me to see all the support from my friends and family." 
Although Vincel did not win Athlete of the Week, she came in a close second with 1,039 votes. She will continue her cheerleading career by being on the competitive team at Mount Mercy University as a nursing student.
About the Contributor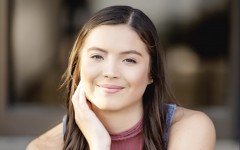 Morgan Ramirez, Photo Manager
Morgan Ramirez, a Senior at Pleasant Valley High School, is very committed to her athletics. Ramirez has been running track ever since 7th grade, and is...