Winter wins lockers back for students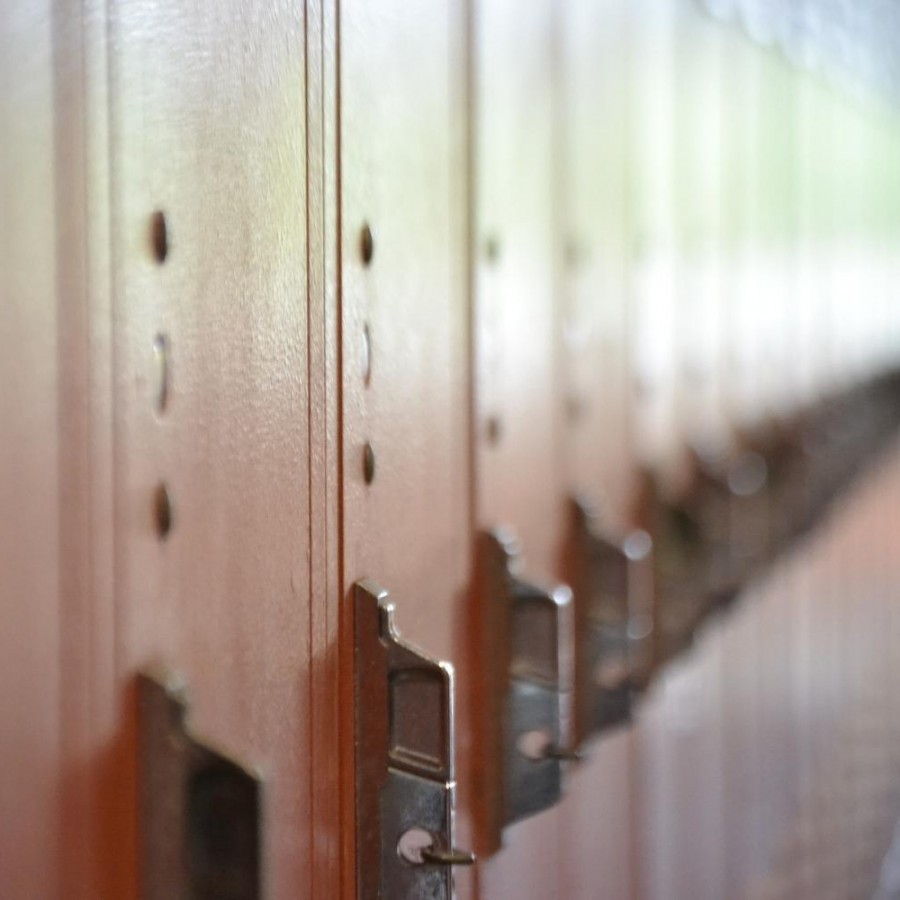 With temperatures beginning to drop as winter approaches,  students have begun to prepare their wardrobes to accommodate the change.
The PVHS administration is aware of the drop in temperatures and has altered school policy to ensure students have enough space at school to hold their classroom materials and winter apparel.
This means that lockers will need to begin to be used, as students cannot be expected to carry heavy winter apparel from class to class.
Students will be allowed to utilize lockers before school starts, at lunchtime and after school to limit congestion during the day. This rule change will be implemented for the duration of the semester and reevaluated before next semester. Principal Darren Erickson addressed this issue, explaining the administration's thought process regarding how lockers could be used this year.
"We started this year with restrictions in place as we needed to see how it was going to go and what we would need to do if changes needed to be made. We want to avoid big groups and "hanging out" as much as possible for the safety of everyone," Erickson explained. "We also know that as winter approaches, students will have more items that aren't able to be held in their backpacks, so we need to address this," remarked Erickson.
Many precautions have been taken this year to combat the spread of COVID-19, such as traffic signs and the hybrid school schedule. Using lockers will inevitably cause more congestion. To limit this, Erickson recommends students withhold from gathering around locker bays.

"We are still wanting students to try to avoid going to their lockers between periods as much as possible to keep people moving and spread out as much as possible," Erickson stated. Students have been doing a great job this year and we are confident they will continue to take actions to keep themselves and everyone safe." Erickson said.
Administrators believe this is the best possible solution to help students store items while staying safe. Students also welcome the change, appreciating the ability to use lockers to store materials again.
Senior Seth Clausen is happy about the school's decision to allow the usage of lockers, as he believes it will be beneficial for him in the winter months.
"I believe that the use of lockers will be very useful, especially now that we're approaching winter. I definitely miss having my locker to store everything and keep myself more organized," Clausen said. I also don't think lockers will risk the spread of COVID any more than the halls full of people during passing periods."
Administrators and many students are looking forward to using lockers again and believe by following the regulations put in place, they will be beneficial and safe for students in upcoming months. 
About the Writer
Jonathan Glaum, Multimedia Manager
Senior Jonathan Glaum, the Spartan Shield's online multimedia manager is dedicated to two worlds. Music and technology. He has devoted 6 years to trombone...