College applications: High pressure and high cost
For many students, college applications are stressful. Writing multiple essays, submitting test scores and practicing for interviews increases the pressure on students. Although the pressure is high, the cost of applications is too. 
Standard applications cost range from $40 to $75 per application, which can make applying to numerous colleges a costly experience.In addition, test scores, such as ACT, SAT or AP exams, cost additional fees to send to colleges. This puts pressure on students to spend high amounts even before getting accepted into colleges. 
Senior Sandro Xiao has noticed how application fees start to add up. "There are many programs that I qualify for, but they are about $65 to $70 just to send the application. Also, my ACT and AP scores cost $30 together," Xiao stated. When students have to spend approximately  $100 on a single application, it can be a very limiting factor as to where the student applies.
For international students, the costs are elevated even more, which was the case for former PV student Ranai Srinivastav. "I had to pay $15 more than a domestic applicant just because of my status, which is ridiculous as standard fees are already high," he explained.
International students already face a hard path to college as admissions for these students are limited. With the increased costs, more stress is put on these students. 
COVID-19 has also played a big role in the cost of applications for students. To make up for the lost revenue for students who stayed home this semester, some universities have increased application costs. In addition, more technology, cleaning staff and materials lead to a need for more money. 
Senior Emad Haque experienced this consequence as he applied to colleges this fall.  "For some of my universities, they charge $30 or more above the standard fee, which angers me because I might stay home due to the COVID-19 pandemic," he shared. Even though some students are staying home for college, they still have to submit costly applications. 
Even before getting accepted into college, students have to dish out a substantial amount of money for applications. These costly fees show the expensive path for students to college.
About the Contributor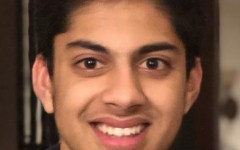 Akash Pradeep, Feature Editor
Akash Pradeep is currently a senior in high school and will serve as the Feature Editor for the Spartan Shield Online. Akash has an older sister who recently...