Things to do in the springtime
As March comes to a close, spring weather is coming to Iowa. With the rising temperatures, comes many more activities for Iowans to enjoy. Here are some springtime activities for you to enjoy in the upcoming months:
Visit Local Parks
Many have already decided to head out to local parks to walk, play with friends, or simply enjoy the outdoors. As the weather starts to be more enjoyable, the local QC parks tend to fill up with bunches of people. Some cool parks you may not have been to before would be Sylvan Island, located in Moline, this park contains many hiking trails and dirt bike paths, Sunderbruch Park, located in Davenport, this park is majorly undeveloped leaving room for exploration by bike, horse or foot and Credit Island Park, also located in Davenport, which offers many walking trails and beautiful views of the Mississippi River. 
Go explore the Maquoketa Caves
The Maquoketa Caves State Park is located in Maquoketa, Iowa which is about an hour from the PV High School. This park contains many caves and trails that are open for the public to visit and explore. During the winter, the caves are closed to the public due to bat hibernation, but as the warm weather approaches, these caves will be open again for the public to adventure. 
Visit the Reiman Gardens
The Reiman Gardens are located in Ames, which is a 3-hour drive from PV. This garden is owned by Iowa State University and covers 17 acres of land. There are many sculptures and plenty of flowers to look at while you visit this outdoor attraction. The spring air allows the flowers to begin blooming, so visiting in the next few months is the prime time to see the large garden space in Ames.
Iowa's Loess Hills
The Loess Hills are located on the western side of Iowa, making this destination the farthest away, being a 4 and a half-hour drive from PVHS. There are different parks located on the range of these hills for people to hike and explore nature up close. But, others who don't want to hike, can drive the Iowa-Nebraska border along a by-pass and view this landscape from the comfort of their car.
Neal Smith National Wildlife Refuge
Neal Smith National Wildlife Refuge is a federal refuge located in Prairie City, about 3 hours from PVHS, and serves many animals within its 13.5 square mile area. This Refuge allows visitors to hunt, photograph, and observe the wildlife. They also have guides that can provide information about the animals and environment.
About the Contributors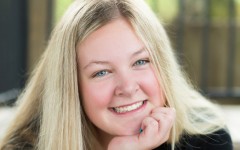 Kendall Jarvis, News Editor
Kendall Jarvis, senior, is the News Editor for the Spartan Shield. She is involved in dance after school and is a member of the National Honor Society....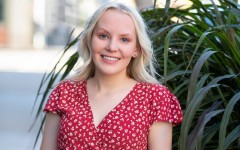 Ingrid Hofmann, Editor-in-Chief
Ingrid Hofmann is a senior at Pleasant Valley High School and serving as the Spartan Shield's Editor-in-Chief this year. She is a involved student, participating...