'20 vs. '21: Who really had it worse?
When the COVID-19 pandemic began last march, the education system went into a frenzy. Schools went online, cancelled sports and put events like prom and graduation on hold.
This caused an outpour of public support for the class of 2020 and the Shakespearean-esque tragedy the ending to their senior year was. After all, they spent what should have been the most exciting months of their lives in quarantine. As past classes had prom, senior skip day and a giant graduation ceremony, the class of 2020 just had to sit at home.
But as students look at the drastic changes made to the education system as a result of COVID-19, is it really the class of 2020 who had it worse?
The class of 2020 had an entirely normal school year up until spring break. Students got to attend sold out football games, homecoming, assemblies and dances. The same can not be said for the class of 2021.
At Pleasant Valley, the class of 2021 had no homecoming, zero assemblies and had to outbid other students just to get one of the few tickets allocated to fans for football, baseball and basketball games. 
Senior Jack Thompson remembers all too well how fun he thought senior year would be. "Since I was a freshman I was counting down the days until I was a senior. I thought I would get to have all of these fun things happen during my last year, little did I know it would be the opposite," he said. 
The struggle goes beyond social outings and sport events though. With colleges and universities going standardized test optional during their admission processes this year, the class of 2021 faced record low acceptance rates.
According to a study done by the Wall Street Journal, Harvard University had a 3.4 percent acceptance rate this year after applications were up over 43 percent beating their previous record low acceptance rate of 4.6 percent two years back.
Senior John Molyneaux was a victim of the plummet that acceptance rates took. "I applied to Duke University, I knew it was a bit of a stretch but I figured it was worth applying. They were impressed enough with me to give me an interview, but once decisions came out I got denied," he said.
While Molyneaux boasts impressive stats, as do many of his PV peers who are "committed to excellence,", it is no surprise that he did not get to attend the institution. The universities' newspaper, the Duke Chronicle, reported that only 4.3 percent of regular decision applicants were blessed with good news come decision day.
Molyneaux feels as though going test-optional had a lot to do with newfound admission challenges. "A lot more students were able to apply to these schools as they waived their ACT and SAT requirements. This made it harder for our class to get accepted to schools," he proclaimed. 
So as the class of 2020 got social media shoutouts, scholarships and a regular college admission process, the class of 2021 continues to get hosed. Only time will tell if the kids will finally get the sympathy they deserve.
About the Contributors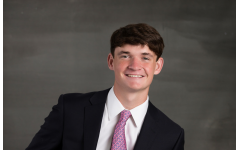 Alex Thorne, Business Manager
Alex Thorne is currently a senior at Pleasant Valley and will serve as the Business Manager for the Spartan Shield. Alex has a twin sister, Anna, who is...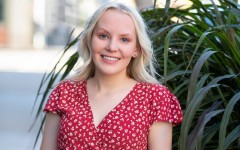 Ingrid Hofmann, Editor-in-Chief
Ingrid Hofmann is a senior at Pleasant Valley High School and serving as the Spartan Shield's Editor-in-Chief this year. She is a involved student, participating...