PVHS principal Darren Erickson starts a new chapter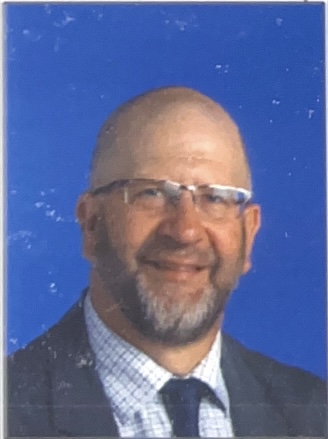 Students and staff this week were saddened to hear the news of  Pleasant Valley High School's principal, Darren Erickson's resignation at the end of the year. Many are also wondering what the future will hold as the school searches for someone new to take on this role. 
After much consideration, Erickson made the tough decision to step down from his position. "I love this district, I really do. I love the people and I love the families. I'm leaving for a new opportunity, not to be gone. If it weren't for the position I'm moving to, I would stay. It's just a cool opportunity and the timing worked," Erickson said.
After 12 years at the high school and four as the principal Erickson is ready for a change. He plans to become the Dean of Students at Hopewell Elementary next year. 
Erickson felt that because we have begun to return to some normalcy after the pandemic, now is a less disruptive time for the transition, expressing that he is ready for a new challenge and is looking to do something different before retirement. Even though Erickson is leaving the building, he plans to continue being involved inactivities at the high school, especially sporting events. 
Like many students, Pleasant Valley Senior, Ryan Doyle, was upset to hear the news. "He really connected with all of the kids here. And I think that while he'll miss the kids, the kids will miss him more." shared Doyle. 
Students aren't alone in their emotional response to his up-coming absence, as Erickson shares similar sentiments. There are many parts of the high school that Erickson will miss, from its traditions to the people themselves. "I love the culture. This is my home and my community. I'm going to miss the high school and the kids more than anything. I really am. They're really fun, I'm going to miss talking to them." 
Pleasant Valley students and teachers are curious to know what steps the school will take to find a new principal. "I've given feedback on what we have done well and where change is needed in a new employee. They will look for candidates both external and internal," Erickson continued. "Whoever comes in needs to be able to put their own personal stamp on what's going on but we also have good things going and we're on a good road. Staying consistent and true to what we're doing while adding new perspectives and ideas will be a good thing." 
Although this transition will be bitter-sweet, feelings  of excitement also circulate the atmosphere as students and teachers alike anticipate what a fresh perspective could offer at the high school.