A 'Maggi-cal' sports journey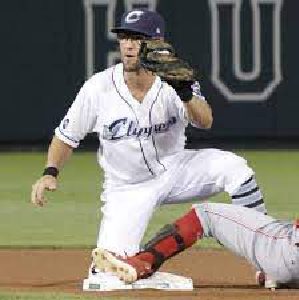 After 13 years in the minor leagues and tallying over 1,100 total games, Pittsburgh Pirates minor leaguer Drew Maggi stepped up to the plate for his first ever major league at bat as a pinch hitter in the 8th inning. 
Although his first at bat during the April 26 game ended in a strikeout, Maggi was greeted with a standing ovation and left the game feeling like a winner. From the outside, it may seem like a loss for the 33-year-old rookie, but it was really a moment of glory that was over 13 years in the making. 
Senior baseball player Matt Douglas watched Maggi's performance in the game. "It was very inspiring to see him get that opportunity,"Douglas said. "It's a reminder to all athletes to keep working even when your goal seems out of reach." Maggi's story is a great example of what "trusting the process" means in sports. It's a common cliche, but an important lesson to understand nonetheless.
Maggi's feat is seen as very impressive and is celebrated because he stuck with his dream. The minor leagues don't pay well and many baseball players who don't make it to the MLB within the first 5 or more years end up quitting to find another more stable career. Also the organizations are constantly looking for younger, more promising athletes
There are a lot of curveballs in sports and it's important to not give up when times get hard. "Trusting the process is key in the sport I play," senior wrestler Holden Willet stated. "There are days where I feel completely lost but you have to stick with it in order to have your successful days." 
Maggi was an embodiment of this "trusting the process" mindset in sports and capitalizing on the opportunity you are given. He worked his entire life for that single moment. Making it to the big stage, an MLB game. But, Maggi's story doesn't end with his one at bat. 
A few days later, on April 29, Maggi recorded his first MLB hit and run batted in (RBI) before being moved back down to the minor leagues. Maggi will likely never be seen in a major league jersey again, but his story and embodiment of trusting the process is sure to mark his name for the rest of his life.