Eid al-Fitr: PV muslim students reflect on ramadan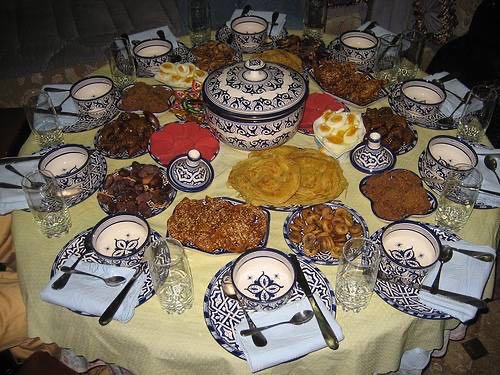 Ramadan is the ninth month in the Islamic calendar and is considered to be the holiest month for Muslims. During the month, Muslims fast from sunrise to sunset in order to practice discipline and empathy and improve their relationship to God. Fasting includes abstaining from food and water, but also from things that may distract from God and religion. This varies for every person, and may include avoiding watching movies or listening to music. 
Before the morning prayer Fajr, Muslims can wake up to eat a meal called Suhoor or Sehr. For some, this means cooking a full breakfast, and for others, it is simply drinking a glass of water. Either way, Muslims in America and other non-muslim countries have to make adjustments to their sleep schedule to accommodate. 
After the evening prayer Maghrib is when Muslims break their fast. This meal is called Iftaar, and it is traditionally broken with a date and water. The meal is most often made up of traditional foods, which varies country by country. 
Islam is a wide-spread religion, with a multitude of populations on many continents having practiced for centuries. Despite the common religion, cultural practices differ from country to country, and even from family to family. 
For many South Asian Muslims, breaking fast often includes fried finger foods and smaller, fresher dishes. Many foods are inspired by those that could be bought from food vendors, making them quick and easy bites compared to fuller sit-down meals. 
Some of these fried foods are pakoras and samosas. Pakoras are a hush puppy like snack, made with a chickpea batter and often seasoned with coriander, cumin and filled with chopped onions, cauliflower or potatoes. These crispy and fluffy puffs are best dipped in chutney and eaten warm, and always hit the spot after a long day of fasting. 
Samosas are a crispy, dumpling-like dish most notably shaped in a triangle, and can be filled with anything from potatoes to meat. These are often sold premade and frozen, although some families will make them in bulk and store them in the freezer for a quick bite throughout the month. 
For many Pakistani Muslims, a unanimously agreed upon favorite tradition is wearing henna  tattoos on Eid. Henna tattoos are made with a paste of mehndi, which leaves a red stain on the skin. Getting together on the last Iftar with family and friends and spending the night before Eid creating intricate designs on each other's hands always brings back good memories from childhood. 
Sophomore Ayah Alsheikha, a Syrian Muslim, described her family's meals as similar to many South Asian meals, consisting of a multitude of smaller dishes as opposed to one large dish. "We usually try to eat our favorite foods like Syrian pies and Kanafeh to make our celebration more special. Even when we can't always cook food we like to order from restaurants and get pre made things from Chicago to try and keep up our traditions," she stated. 
The Alsheikhas also make it a point to surround themselves with close friends and family during the month, often sharing meals with others. Her family frequently gathers with their close family friends for delicious food and quality time, reminding themselves of important values such as family and discipline during the month. 
For Sophomore Halima Talbi, a Moroccan Muslim, mealtime includes a lighter, warmer dish called Harira. This warm and comforting food is a tomato soup dish with chickpeas and lentils, and invokes a sense of hominess and nostalgia during Ramadan. Harira is warm, light and refreshing after a long day of fasting; the perfect comfort food. 
In the Talbi household, traditional silverware and tea sets are used during Ramadan, reminders of home during the month. "It's one of my favorite times of year because I get to feel closer to my culture. It's so nice being able to spend more time on family and friends, and focusing more energy onto those parts when the rest of my year is pretty busy," Talbi said. 
Ramadan, unfortunately, lies within the school year. Many Muslim students, both within the PV district and out, have to balance both religious and academic obligations. It's highly likely that you have a Muslim classmate, so be sure to be supportive and stay informed, and cut them a little slack next Ramadan.