Iron Tee Golf, the Quad Cities' brand-new golf entertainment center, is expected to open in the spring of 2024 at the intersection of Middle Road and Forest Grove Drive. Situated between the TBK Sports Complex and Forest Grove Elementary, Iron Tree Golf is a sizable addition to Bettendorf's urban landscape. Locally owned and operated, Iron Tee Golf strives to add to the growing golf scene in the Quad Cities.
Although this new project is a surprise to some Bettendorf residents, for many it's expected. Bettendorf is home to 3 public golf courses: Palmer Hills Golf Course, Hidden Hills Golf Course, and Sunrise Golf Course. LeClaire Pebble Creek Golf Course in LeClaire.
After settling into the new school year, senior David Todd reflects on his favorite summertime activity. "I was a beginner at golf my first time at Palmer Hills. I was actually using a friend's set of clubs when we went to the driving range. After that initial visit to the Palmer Hills driving range, I found myself going back almost every weekend trying to perfect my shot. I think it's a great way to spend time with friends, " he stated.
Many Bettendorf residents also visit Crow Valley Country Club and Davenport Country Club, both of which are home to state-of-the-art golf courses. Although they are private courses, Crow Valley Country Club and Davenport Country Club still host thousands of players every year. Additionally, Davenport Country Club was recently ranked the 2nd best golf course in Iowa and nationally ranked #73 in Golfweek's Top 100 Classic Golf Courses.
With a combined population of over 44,000, the cities of Bettendorf and LeClaire are looking at ways to boost their respective economies, and golf may be the answer. Avid golfers don't seem to be satisfied with the six golf courses in the area; the demand for golf has never been higher. Iron Tee Golf plans to address this demand with 58 bays, multiple bars, lounge areas, and a "state-of-the-art" arcade.
Junior Bennett Teitle expressed his opinions as he looked to the future with apprehension. "I like the idea of Iron Tee Golf, but it was just put in the wrong spot," he expressed. Iron Tee Golf has faced some criticism due to its location. Iron Tee Golf is nestled between the TBK Sports Complex and Forest Grove Elementary. It is also close to the residential neighborhoods that surround Forest Grove Elementary. The proximity of this entertainment center to an elementary school, growing community and hundreds of homes has caused tension in the area.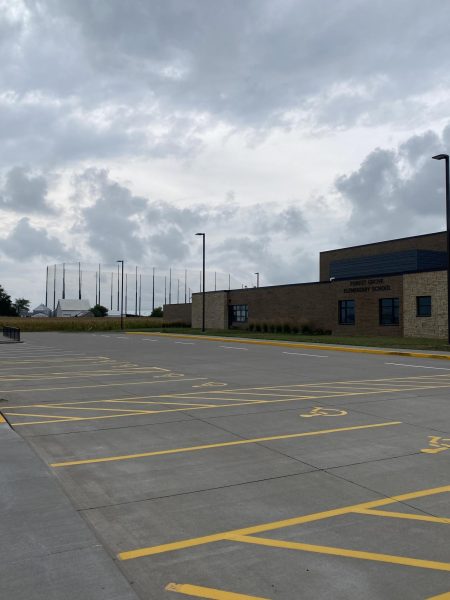 As golf culture continues to grow, Pleasant Valley varsity golf player Grant Sherrick looks to the future of competitive golf in the Quad Cities. "With more people getting involved with golf, every player is pushed to play better every day," he stated. "Seeing young players out on the course always inspires me…the future of PV Golf is in good hands."
A rise in youth golf participation could impact the future of PV golf. The PV varsity boys golf team placed 5th at the state tournament last year and 2nd the year before. The PV varsity girls golf team polished off a record season by taking home 1st place at the state tournament last year. 
As golf culture continues to grow in the area, not only will our economy and urban landscape change, but so will our trophy case. With high-performing high school teams already putting golf on the map, Pleasant Valley is already experiencing the impacts of the overall rise in golf culture.