Where students aren't allowed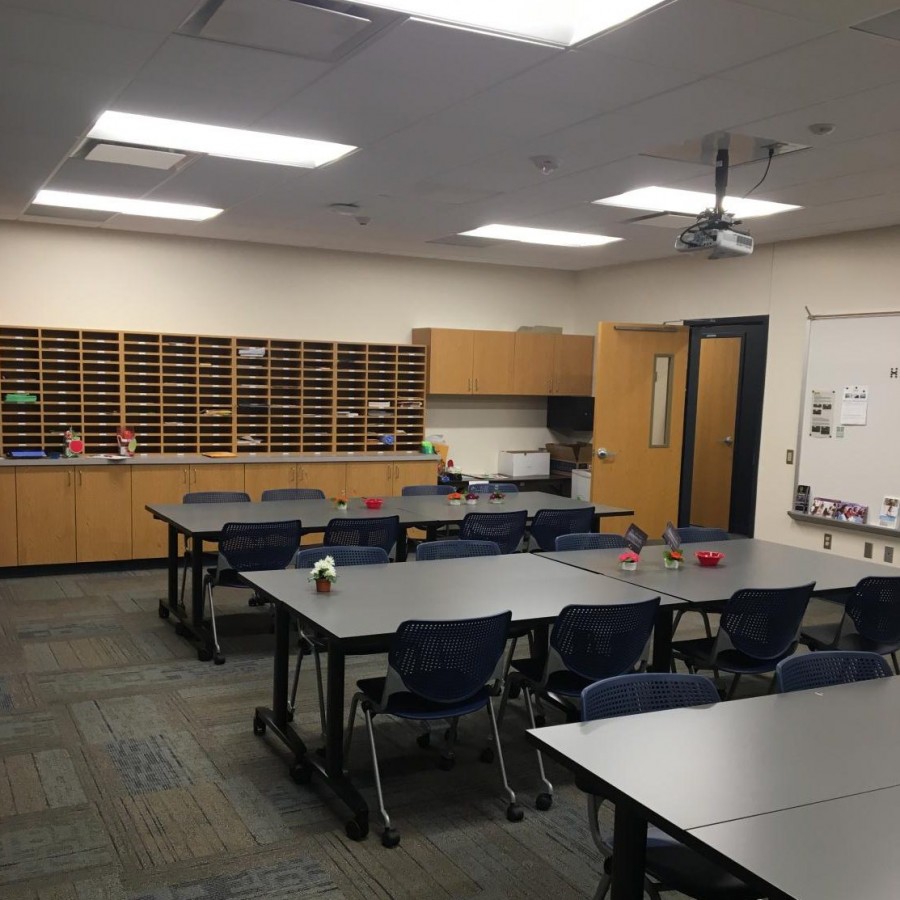 With all the construction around the school, there have been great advantages for students and teachers. The new teachers' lounge located off the cafeteria and main office has been something new the teachers are very excited about.
Last year, a new area opened up for the students– The Spartan Commons. "I love that there is a place to go, besides the cafeteria, when I have an open period or arrive to school early. The booths and comfortable couches make the commons area better than any other place offered at school," senior Brooke Hamel stated.
Not only did the students gain a nice new space to gather and work, the teachers did as well.
It's been a long time since the teachers have had a designated place to eat lunch and socialize with the other teachers in the building. Now there is a nice area with plenty of space and features that teachers appreciate.
Lynne Lundberg said, "The new teachers' lounge is a useful space and a pleasant spot to gather with colleagues for lunch." She thinks the convenient access to nice  restrooms is a great improvement along with the fact that teachers can now simply swipe their badge and access their mailbox after hours.
It's a secure place as well. In order to enter the lounge, teachers have to swipe their badge. This feature makes sure that students and others that aren't permitted cannot enter the room.
Mike Zimmer explained that this new lounge is a work space for teachers as well as a place for them to eat lunch. Zimmer uses the area to conduct the staff's weekly Building Leadership Team (BLT) meetings. He thinks it's important that teachers have this designated space, "It's a common area where all teachers can meet during their lunch period and actually get to know one another," said Zimmer.
As Lundberg said, the lounge has quite a few advancements. The new mailboxes, an LCD projector, white boards, payroll time clock, a night deposit box and more.
About the Contributor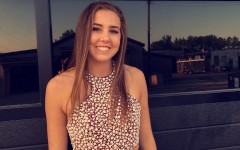 Hope Sickels, Staff Contributor
I'm Hope Sickels, a part of the 2019 class. I'm a Staff Contributor for the Spartan Shield Online this year. I've attended PV since kindergarten and...