From graduation parties to recitals: how seniors celebrate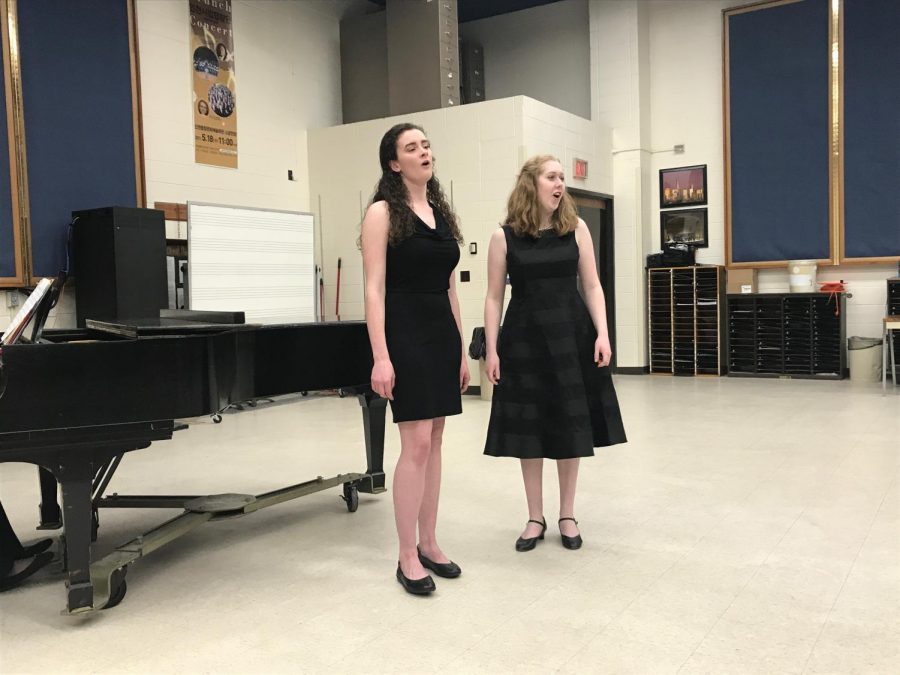 For many seniors, one last undertaking looms towards the end of their final year in high school: planning a graduation party. For some, a senior recital in lieu of a graduation party provides a more enjoyable celebration to honor their years in school.
A graduation party offers the opportunity to showcase what students have accomplished and learned. By inviting friends and teachers, they can celebrate this with the people who have helped them along their journey towards graduation.
Hosting a traditional graduation party is a popular option for students. These parties have several exciting aspects for both the host and the attendees. Participants enjoy exchanging notes and gifts with loved ones, having fun by celebrating the end of the year, and spending time with everyone who has made an impact in the senior's life.
Isabelle Hotard, a senior, expressed how she feels about her upcoming graduation party. "I'm excited to have everyone I care about in one room," she said. "I have invited everyone who has helped me throughout my years in school, because I feel like I am celebrating them as much as I am celebrating my own graduation."
However, some students opt out of hosting a graduation party, despite the positive aspects. This can be due to the excess time it takes to plan and prepare–especially during such a busy time when seniors are busy wrapping up finals and college plans. Senior Ashley Lie-Atjam explained why she decided not to host a graduation party.
"It's a lot of effort to plan. AP tests and finals at the end of the year are very difficult. I have to reteach myself everything–including lessons my teachers couldn't efficiently teach to me in the first place due to the several snow days early in the semester. I decided not to deal with hosting a graduation party on top of all of the work I already have," Lie-Atjam said.
Students who are more musically inclined often prefer to host a senior recital.  Like graduation parties, it is not uncommon for two seniors to host a senior recital together. A senior recital often consists of casual performances by the graduating student and a reception with some light refreshments afterwards.
Emily Johnson, a graduating senior who has actively participated in music for most of her life, explained why she chose to host a senior recital over a graduation party. "I want it to be a celebration and not something where people just sit down and talk. It's about my journey through music and what it's done for me, and I'm really excited for it," she said.
No matter if seniors choose to host a graduation party, a senior recital, both, or neither, they will surely remember and be thankful for their 13 years of education and growth. The time spent learning can be celebrated in any number of ways; it's up to the senior to choose which method is best for them.
About the Contributor
Annie Warner, Copy Editor
Hi! I'm Annie Warner, a copy editor for the Spartan Shield Online. Outside of school, I play and teach both violin and piano. I also participate in PVHS...