An increasing trend of 2019 seniors opting out of gradation parties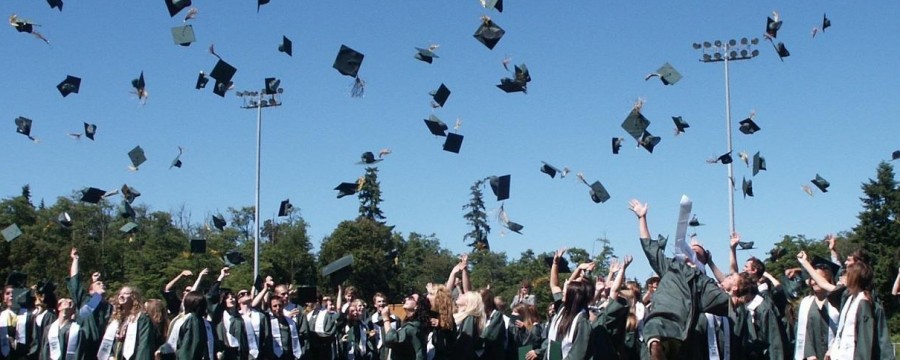 Within the class of 2019, there has been an increase in the trend of seniors opting out of gradation parties; this is typically in order to save money. These students then can travel or use the money they would have spent for a party on college supplies.
The number of graduation parties are seemingly decreasing every year, so what are the students of Pleasant Valley doing instead and why?
Instead of completely opting out of a graduation party like many of her peers, PV senior Madi Wells decided to do a recital as a celebration of her graduation. "I chose to do a recital instead because to me, a graduation party is a celebration of all that you've accomplished throughout high school," she said.
Wells has been heavily involved in choir throughout her high school career and would like to highlight that with her recital.
While graduation parties and recitals are the traditional route most seniors take to celebrate their graduation, there are reasons why some students completely opt out of either choice.
Their reasoning stems from many areas. One reason is because of the cost of hosting a large event like this is large. The money that would be used for the graduation party could be spent on other payments, such as payments that are college related. The planning involved with a graduation party also adds a lot more stress to an already busy senior year, especially in the month of May.  
While Wells is happy with her decision to have a recital, she admits it still carries some stress. "The music I've been able to participate in is what I'm most proud of, so it's a way for me to showcase that; however, [my family and I] still have to deal and worry about a lot of planning that comes along with a recital," she said.
Another reasoning behind the increase of opting out of graduation parties is due to some students' goals and wants out of their summer or college experience.
PV senior Christy Bishop is celebrating her graduation with a trip to France. "I could spend quality time with my family instead of wasting time planning a big event. It's really stressful and becomes more about the guests that are coming instead of really celebrating what I achieved with my high school career," she said.
By students being forced to make a decision between going a trip they desire or hosting a graduation party, they tend to choose the trip option. Many believe that it is a more memorable way to celebrate the end of high school and that it is worth of spending large amounts of money on.
While some students are leaning towards vacations, others still have a traditional graduation party. Graduation parties serve as a celebration of the past four years and a way for a student to receive money that will be beneficial to them in college. Any money gifted to the graduate helps offset the price of throwing the party.  
About the Writer
Trinity Malmen, Staff Contributor
Hello, my name is Trinity Malmen.  I am a senior at Pleasant Valley High School, and a staff contributor of the Spartan Shield Online.  Outside of Spartan...