This is spARTa: meet Aman Manazir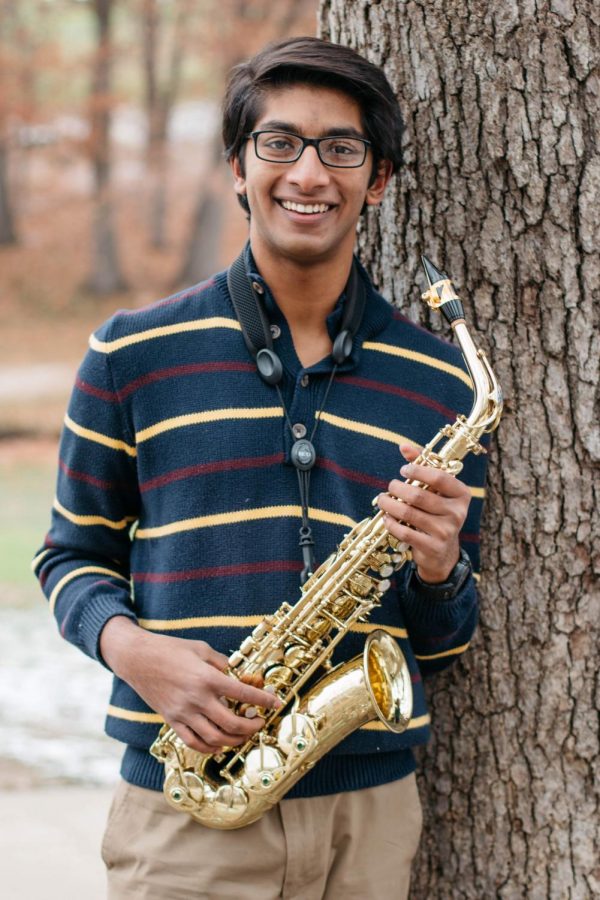 Aman Manazir has been playing musical instruments his entire life and was recently recognized as the top senior musician of the Pleasant Valley Band Program.
Manazir began his music career early on the piano in first grade. He commented on how starting piano at an early age helped shape him as a musician. "It introduced me to the world of music very early on. I was able to learn the notes and rhythms ahead of the game, which allowed me to get a head start before I started orchestra and band," Manazir said.
In fourth grade, he joined the Pleasant Valley orchestra on the cello. He participated in the Quad City Youth Ensembles for several years. Then, he continued to expand his musical selection by taking up the tenor saxophone in sixth grade and the oboe in ninth grade, playing both of these instruments in the Pleasant Valley band.
Manazir was not only limited to the instrumental side of band, but he was also an integral part of the marching band program. His junior year, he was the tenor saxophone section leader, and his senior year he was one of the drum majors.
He excelled early on the tenor saxophone, auditioning for and making the Southeast Iowa Bandmasters Association, SEIBA, Honor Band in 2015. He continued this success by making SEIBA in 2017, 2018, and 2019.
Manazir has also had the opportunity to play at other honor bands. He was in the Augustana, University of Northern Iowa, and University of Iowa honor bands, and he earned the honor of being first chair in two of them.
Manazir is one of the most respected musicians in the PV band. In 2017, he was awarded the band's most improved award, and he continued to strive for greatness when he won the award for the best musician in the junior class in 2018. He has consistently been first chair of the top concert band since his sophomore year, and has been the lead tenor saxophone of the top jazz band since his junior year.
He switched to the alto saxophone his senior year, but this did not slow down him down. He received two "best in center" awards at the State Solo and Ensemble Festival for his alto saxophone solo and his performance in a woodwind quintet with Kaitlyn Ryan, Cassie Smith, Allison Suen, and Aditya Desai.
Desai gave his opinion on Manazir. "Aman is an excellent musician—as shown by his many years of participation in honor bands—and he is a great band leader as well. His saxophone talents will be greatly missed in PVHS Wind Symphony next year," Desai said.
To wrap up his senior year, Manazir was awarded the John Philip Sousa Award after being voted by the band as the top senior musician, solidifying his legacy in the PV band.
Manazir spoke about what band and music have taught him about work ethic. "Since I began, I've always wanted to do as well as possible, but until recently, I never knew exactly how to practice. Once I figured out specific methods, I improved a lot and was able to apply my improved work ethic to all aspects of my life."
About the Contributor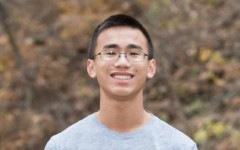 Nathan Wong, Opinion Editor
My name is Nathan Wong, and I am the opinion section editor for the Spartan Shield Online. I am a senior at Pleasant Valley High School. I am a captain...