Dancing to the end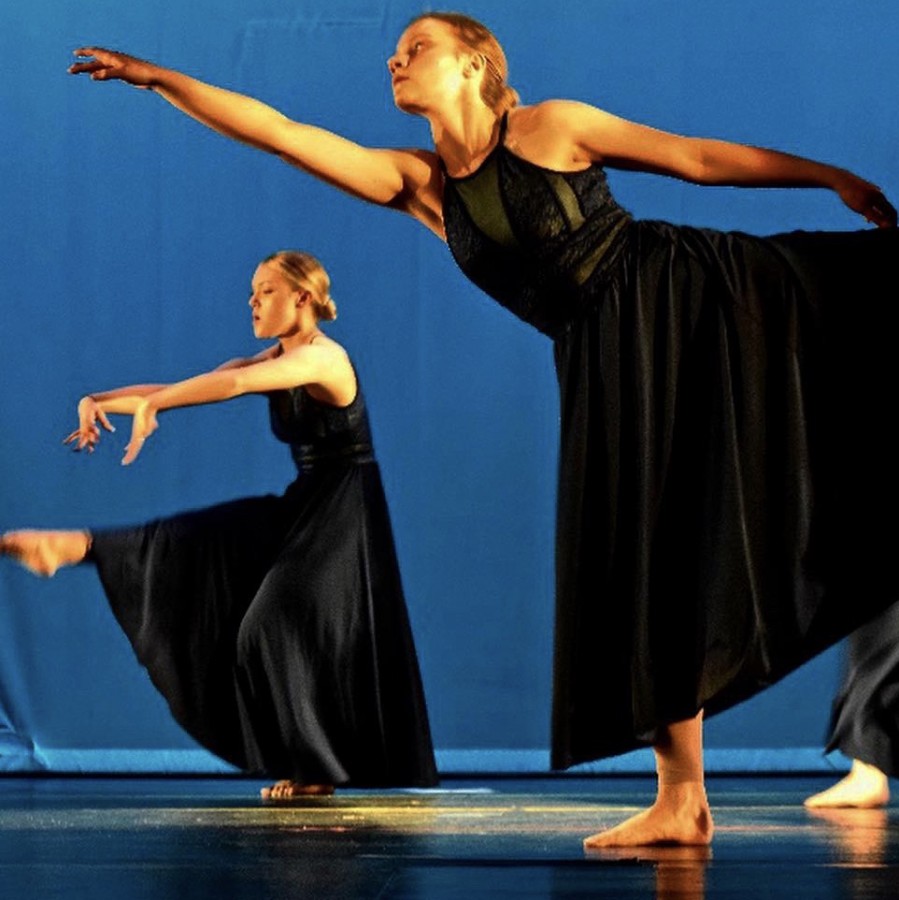 As the end of the year approaches, dance studios from all around the Quad Cities have been busy preparing and performing their final recitals.
PV senior Emma Tews performed with her fellow Belle Academy peers on Saturday, May 12 and Sunday, May 13. This performance was extra special for Tews because it was her last recital. The senior dancers at Belle Academy had the opportunity to choreograph a number and perform it together.
Because she had danced at Belle Academy for 15 years, Tews felt many emotions at her recital. "It was an extremely sad recital because I realized that it was my last time dancing with my [dance] family," Tews stated. "It also made me realize how much I loved the people I had spent so much of my life with."
Daniela Rybarczyk, another PV senior, had her dance recital on May 18. Her studio, Studio A, showcased several different styles of dance at their recital. Rybarczyk performed contemporary, jazz, tap, musical theater, pointe, and hip hop routines. To honor the seniors, Rybarczyk and the other seniors at Studio A received flowers after their senior dance.
After dancing at Studio A for 12 years, Rybarczyk believes dance has shaped her life in many ways. "It's weird to think about this being my last recital because dance has shaped me into the person I am today. [Dance] has pushed me both physically and mentally, and my love for music drives my love of dance," said Rybarczyk.
At the Family Museum, sophomore Kendall Jarvis is currently rehearsing for her performance on May 31 and June 1 at the Galvin Fine Arts Center. Unlike a typical dance recital where dancers showcase their dances one after another, the Family Museum puts on productions and dance different stories. This year, they are performing "Thumbelina" and "Wizard of Oz".
Jarvis, who is playing the Cowardly Lion in "Wizard of Oz", is eager to perform. "I am excited for our upcoming performance–especially because I have a soloist role this year. It has also been really fun seeing all the dances come together these past couple weeks," said Jarvis.
Because the recital is at the end of the dance year, Jarvis believes doing a recital reflects the work she has put in throughout the year. "Doing a recital showcases the efforts we have put in throughout the year because our skills have strengthened from all the training we've gotten," Jarvis said.
To add some final thoughts, Jarvis stated, "The dances we perform in our recital are choreographed to present our best dance moves and allow us, as dancers, to show off our best selves."
About the Contributor
Jeanelle Cho, Copy Editor
Hello, my name is Jeanelle Cho, and I am one of the Copy Editors this semester. I am a senior and will be attending Syracuse University next year as an...