Freshman fire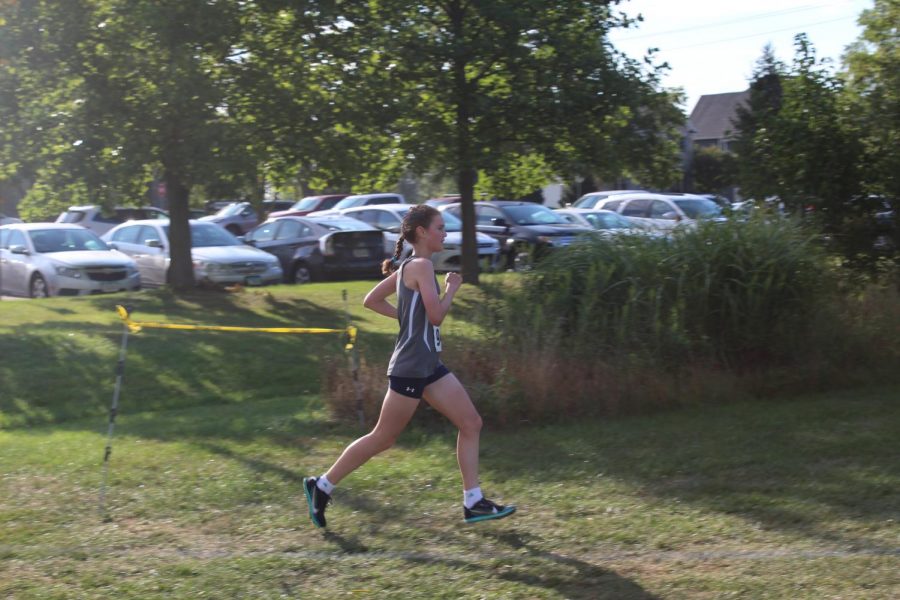 Top freshman runner starts her season off strong by placing at her home meet, the Spartan Challenge on Sept 7.
Bella D'Antico has taken to high school cross country quite naturally. Coming into high school as a pre-season state ranked runner, one might think there would be a sense of pressure to perform. D'Antico, however, handles the "pressure" differently. "I try not to feel any pressure from the ranking, but instead use it as motivation towards my running," D'Antico said. 
High school cross country is quite different from junior high racing. In junior high, athletes run two miles and competition is the same from race to race until the state meet. In high school cross country athletes race five thousand meters and competition often varies from meet to meet. D'Antico is seemingly excited about the variations in high school racing. "I really enjoy being able to race different teams at every meet and getting to travel to a wide variety of places," she said.
D'Antico came into the season with an open mind about racing. While most people would look at the distance change as a negative aspect, D'Antico is trying to not limit herself. Coach Melissa Martinez believes D'Antico will be an asset to the team because of this. "She (D'Antico) will be an important component to our team, not only because of her speed, but because of her love for the sport" Martinez said. 
D'Antico was the first female finisher at the Run with Carl. She finished 17th at home cross country meet, Spartan Challenge on Sept 7. "Her performance at Spartan was really good," said Martinez, "it seemed as though tacking on an extra mile to her normal race length had no effect on her really, she was ready to race". On top of finishing 17th, she was the female top runner from the Quad City area. 
In addition to these great starts to the season, she finished 2nd at the junior high state cross country meet in 2018, which helped her receive her state ranking. "My goal for this season is really just to be able to PR (personal record) at the end of the season," said D'Antico. The girls cross country team is really excited to see what can be accomplished by the young runner this year and in years to come. 
About the Contributors
Ava Sorgenfrey, Sports Editor
Ava Sorgenfrey is a senior at PVHS and the current Sports Editor for the Online Spartan Shield. Not only a proud member of Spartan Nation, she is also...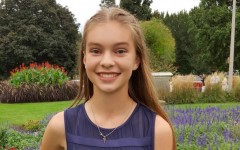 Morgan Miller, Copy Editor
Morgan Miller is one of the Spartan Shield Online's Copy Editors and is looking forward to writing for the Spartan Shield because she's excited to...