Increasing intensity as rival schools compete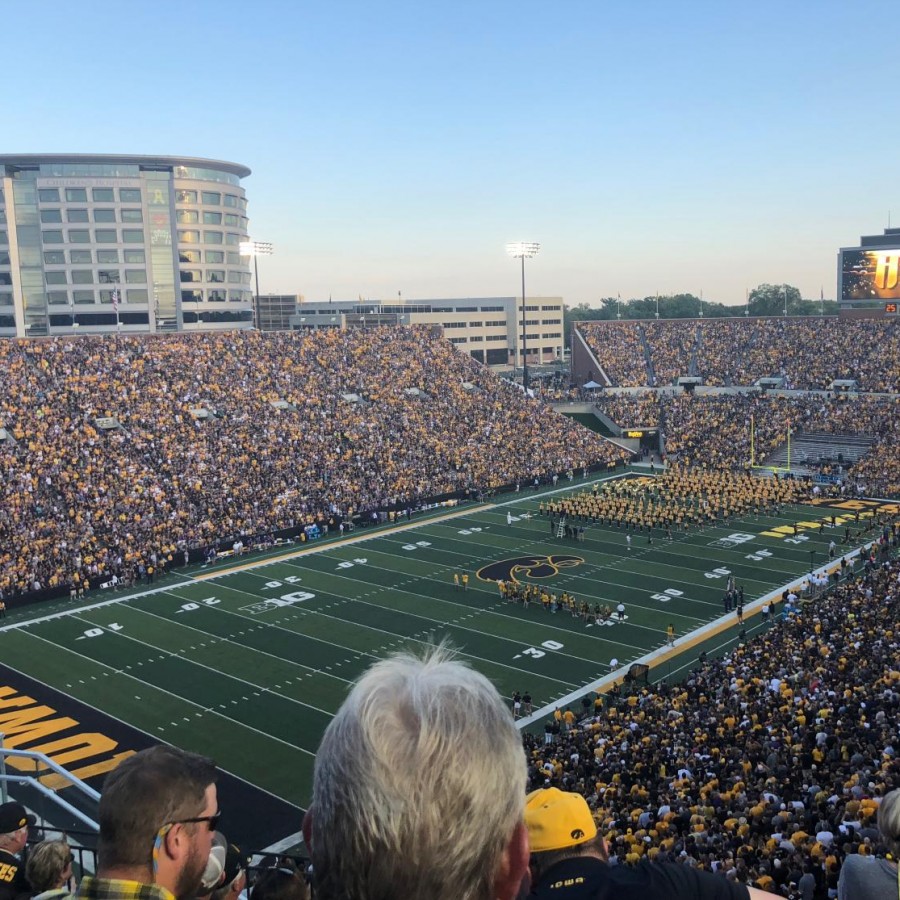 The Iowa v. Iowa State football game produced an intense rivalry on Saturday's game in Ames that allowed the athletes to compete at a high level.
College GameDay traveled to Ames, Iowa on September 14 for the annual Cy-Hawk Series. The rivalry between Iowa and Iowa State has been prominent since 1894 with the victory going to Iowa State. The annual Cy-Hawk trophy has been awarded to the winner since 1977.
This year's game resulted in a 18-17 win for Iowa. The rivalry produces such high levels of intensity and passion that an investigation began regarding alleged inappropriate behavior from the Iowa State band. The Iowa State athletic director was contacted but no one in Ames could identify anything specific. 
Carli Spelhaug, a softball player at Iowa State, attended the football game and believes the week leading up to the game is fun for the students because of the rivalry. "There were definitely a lot of signs that were making fun of Iowa around campus, but I think all the students know it's all fun and games and to not take offense to it," Spelhaug said. 
A rivalry between teams can promote good or bad competition. In a large-scale game like Iowa and Iowa State, certain behaviors offended many students. 
Garrett Massengale, a student at the University of Iowa, noticed the attitude around campus. "Looking at it from a fan's perspective, it gets pretty toxic in Iowa City and Ames and I don't think it is healthy at all. People actually get in fights with Cyclone fans about the game," Massengale said. 
The rivalry between Bettendorf and PV holds a similar significance at the local level. Both Spelhaug and Massengale were athletes in high school and played in rivalry games. "Competing against your rivals definitely brings more nerves into the game, but it also makes you compete at your top level. For me personally, playing against rivals always brought out my best performance," Spelhaug said. 
Massengale, a former PV basketball player will always remember the games he played against Bettendorf. "Rivalries really want to make you play harder and your adrenaline is so much higher," he said. Massengale thought it was interesting seeing the similarities between high school and college athletics.
No further details have been released by either university about the allegation that took place at the Iowa vs. Iowa State football game. The investigation is still going on, as Iowa was devastated by what took place.
About the Contributor
Carly Lundry, Editor in Chief
Carly Lundry is currently 18 years old and a senior at Pleasant Valley High School. When she is not dedicating her time to academics, Lundry enjoys swimming...