Local rowing club has successful race weekend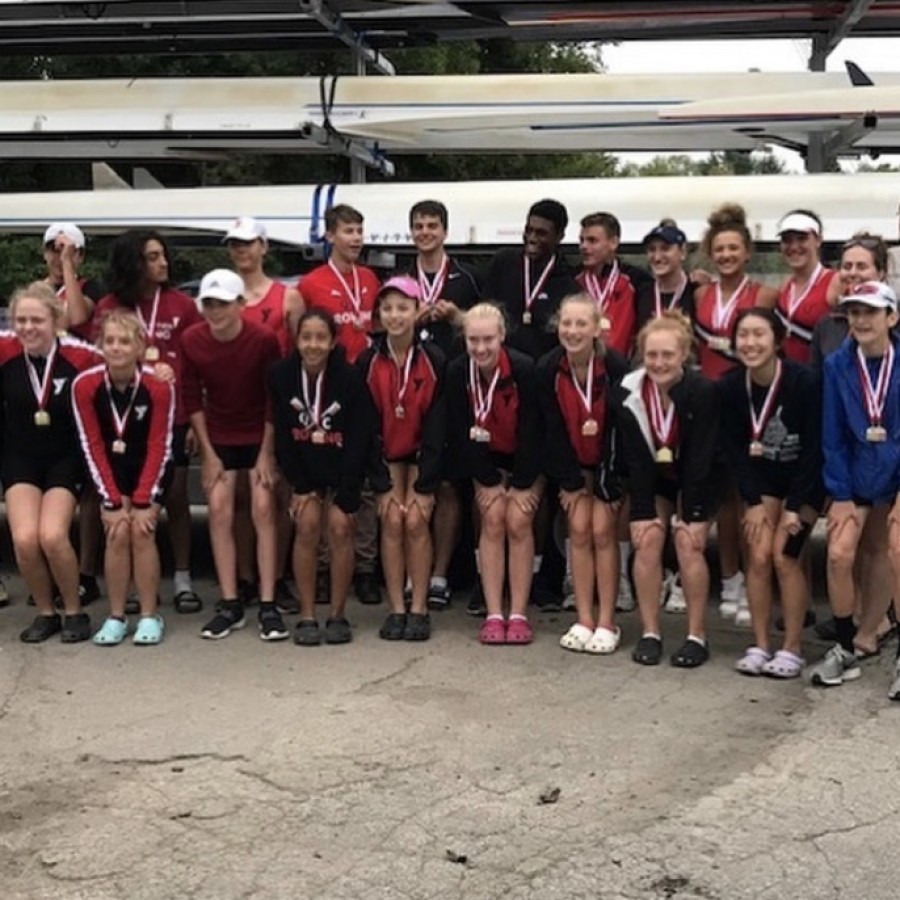 The Y Quad City Rowing team recently had a successful day racing at the Head of the Des Moines Regatta.
Early morning on Sept. 28 the majority of the team drove to compete in their first race of the fall season in Des Moines, Iowa. These athletes had a long day ahead of them; most were competing in two to three races, five kilometers of twists and bends each. The rowers also had to row these five kilometers up to the start of the race before they could start. A strong opposing current put most race times at a lengthy 20 minutes. 
Sophomore Elizabeth Tessen was one of the team's competitors at this race. She found the races to be challenging. "The course has many twists and passes through three different bridges, making it difficult to steer," she said. For fall races, one boat starts at a time and then races down the course. Boats are sent off at short intervals, and boats often must pass other boats. Places are determined by which boats have the fastest times. 
Despite the challenging conditions, the Y Quad City Rowing team achieved impressive results.
The team brought home 16 total medals, including eight event wins. Coach Nick D'Imperio considered the regatta a successful start to the season. "The athletes were able to tune-up their racing, and they all had a lot of fun. It was great to see so many athletes bringing home medals," he said.
While the high medal count was impressive, the regatta was significant to all the rowers involved. Its relative proximity and unlimited entries allowed the rowers who began over the summer to race for the first time. For the more competitive rowers, it is the first in a series of races of increasingly higher intensity. While these other courses can vary drastically based on the river where they occur, they are all similar distances, making this race helpful preparation.
The competitors were able to enjoy the day's accomplishments before moving on to the next competition. While the day was long, Tessen felt it was a rewarding experience. "The team felt accomplished at the end of the day because our intense training, two practices a day six times a week, had paid off, which was shown from the results," she said.
About the Writer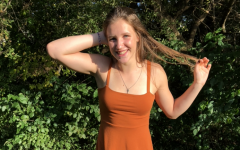 Taylor English, Copy Editor
Taylor English is a senior at Pleasant Valley who in addition to having been a diligent student throughout her time at Pleasant Valley, has also been involved...