Two-time State Champion helps foster a new era in girls wrestling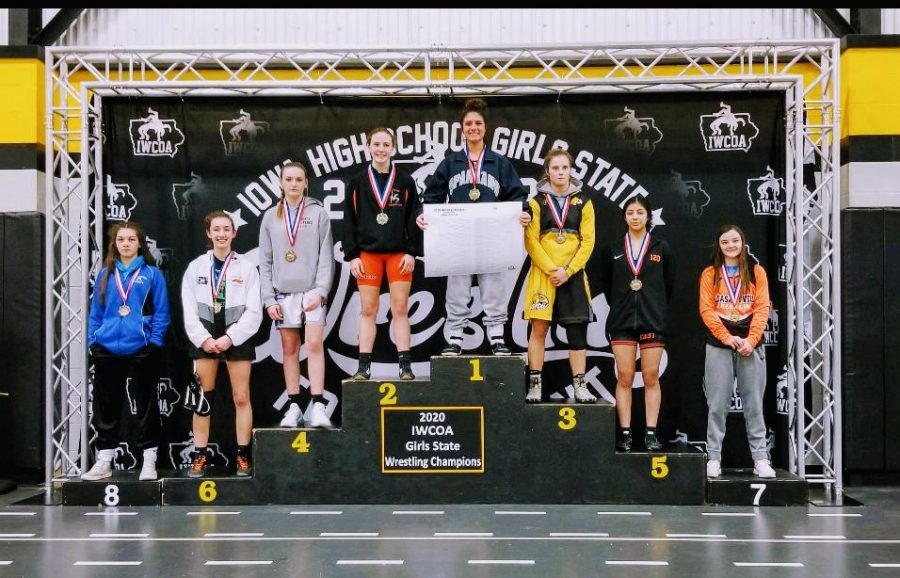 Iowa is often ranked as one of the top high school wrestling states in the nation. But there is one group of young athletes who have often been overlooked in this wrestling-crazy state.
Girls wrestling has been sanctioned by 21 states as of Jan. 2020, but due to a lack of a significant number of participants, the Iowa High School Athletic Association has refused to recognize girls wrestling as a separate sport. However, wrestlers like senior Chloe Clemons did not let this stop them from competing for a state title.
The Iowa Wrestling Coaches and Officials Association sponsored the first Iowa Girls State Championship on Jan. 19, 2019. The second was held on Jan. 24 and 25 this year at Waverly Shell-Rock High School, featuring stellar competition from 350 wrestlers—more than four times the 87 athletes who attended last year.
Clemons was one of the defending champions at the tournament. She won her second straight title at 120 pounds. Clemons dominated the competition, beating her final opponent with a fall in 3 min. 14 sec. to take gold. She said the championship was "a bigger statement [than last year] because of the larger bracket, so I had to work harder for it".  With the stadium almost completely full, her celebration was sweeter too. "It was definitely a bigger turnout and louder than you'd expect. The stands were packed," Clemons added. 
Because of the increase in participants, the event was changed from a one-day to a two-day tournament; this was unprecedented for girls wrestling in Iowa. A majority of the wrestlers who competed at the state tournament had only recently decided to wrestle. 
Clemons partly attributed this to schools encouraging their female students to go out for the sport. "A lot of schools sent out surveys, asking girls if they'd want to try it out," she said. The strategy definitely had an impact, as teams like Waverly Shell-Rock and Iowa City West boasted full girls teams this season.
Pleasant Valley is far from having a full girls lineup, but Clemons wasn't the only Spartan at the state tournament; freshman Desi LaVare-Drieling also competed. "It was a really fun experience," she said. "With 55 people in our brackets, it was a lot harder than a junior varsity meet."
LaVare-Drieling, who has been wrestling for 2 years, was glad to have Clemons' company during the season. "Even though I'm friends with a lot of the guys, having Chloe on the team helped a lot because she has experienced wrestling boys and girls," LaVare-Drieling remarked. "She has given me advice that really helped me throughout the season."
With experienced female wrestlers like Clemons leading the way and younger athletes like LaVare-Drieling continuing to compete, girls wrestling in Iowa seems to be on the rise. If schools and communities continue to encourage girls to give wrestling a shot, there could be a bright future ahead for the sport.
About the Writer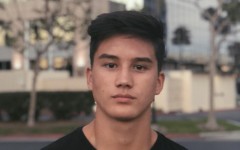 TJ Brown, Copy Editor
TJ Brown is currently a senior at Pleasant Valley High School and a very active member in various activities for the Spartans. Brown is involved with the...