Jazz group makes it to state championship for 12th year in a row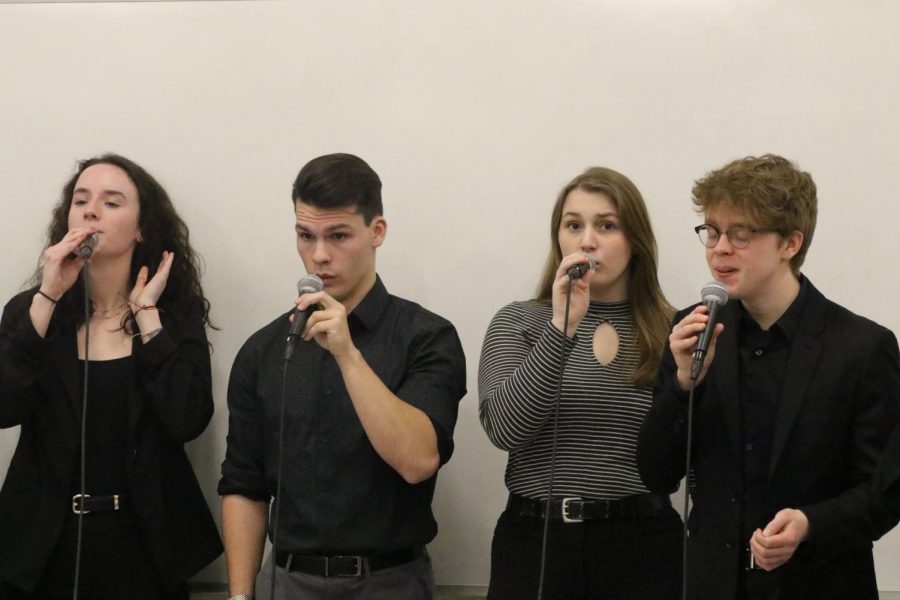 The PV Leading Tones are one of the most talented musical groups at Pleasant Valley. After an incredible year, they are heading back home to Des Moines.
The 16-person jazz group's video submission stood out to judges, who selected them to sing in the Iowa Vocal Jazz Championships for the 12th consecutive year. The competition will take place on March 24 at the Staplin Performing Arts Center in West Des Moines, Iowa.
Senior Bradley Hamilton, one of the bass singers in the Leading Tones, was excited for the opportunity to perform at the championships again. "It was a lot of fun," he recalled of last year's competition. "We didn't place where I expected, but it was cool to listen and sing to a lot of really talented groups."
The Leading Tones have put in many hours to make sure their performance is worthy of the number one spot. Grace Almgren, a senior in the Leading Tones, described their process. "We learn the notes on our own and then spend rehearsals putting it all together," she explained. "Then, we go on sound and record ourselves singing. After every rehearsal, we listen to recordings, take notes and make adjustments."
They have also taken some moments to observe the importance behind their songs. "We've spent a lot of time discussing what we thought the meaning of each song meant and then conveying that through our singing," Hamilton added.
While the ensemble hopes to be selected as the best in the state, simply making it to the championships — especially 12 years in a row — is no small feat; only the top eight schools in each of the four classes (1A, 2A, 3A, 4A) are chosen every year.
Hamilton knew this couldn't have been achieved without Meg Byrne, the director of the Leading Tones. "I think Leading Tones is consistent because of Mrs. Byrne being able to put good groups together and [picking] challenging music that fits them well," he remarked. Almgren added that Byrne "drives the group to success" by helping them stay focused. Byrne is also the director of PV's Chamber Choir, Women's Ensemble and the AP Music Theory teacher.
The Leading Tones also set themselves apart from other groups by being one of the only high school jazz groups who perform "a cappella" — or without any instrumental accompaniment. "[An a cappella group] is not as common as [jazz] groups with rhythm sections such as drummers, bassists and pianists," Hamilton added.
With their drive to win, Hamilton said he was confident they will place higher than last year. Almgren — who hasn't been to the championships yet — was "excited to compete" and have fun, since the group "really put a lot of work in" this year. Hopefully, all of their hard work will pay off in Des Moines.
About the Writer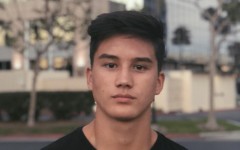 TJ Brown, Copy Editor
TJ Brown is currently a senior at Pleasant Valley High School and a very active member in various activities for the Spartans. Brown is involved with the...