American Choral Directors Association selects PV students
The American Choral Directors Association (ACDA) has selected 21 Pleasant Valley choir students to attend the association's regional conference in Milwaukee on March 4 through March 7. The students work with other singers from around the Midwest to develop their music skills. ACDA also provides constructive activities for choral directors.
According to the ACDA website, their primary mission is improving choral education and performance. "ACDA is a nonprofit, professional association of choral conductors that exists to inspire excellence in choral music through education, performance, composition, and advocacy," the website states. The organization caters choral education from Kindergarten through high school.
ACDA also hosts regional and national conferences for students and teachers. In Milwaukee, both the central and north central regions met for a double regional conference. The conference typically selects around 300 students to attend from 10 states within the two regions. Of these 300 singers from 10 states, Pleasant Valley is represented by 21 students.
Representing around 7% of the total student population attending is a significant accomplishment for Pleasant Valley. Pleasant Valley's Director of Vocal Music, Meg Byrne, appreciates the effort it takes to be part of such a selective group. "Those selected represent our school and state in the honor choirs, which is a great honor and privilege for the student and the school," she said.
At the conference, students attend workshops and performances to fully immerse themselves in the choral ambience. Bass singer Ethan Kilcoin admires the atmosphere the conference provides. "I enjoy the community it brings and how cool choral music sounds," he stated. ACDA provides a way for singers to meet and learn from each other.
The audition process for such a selective conference is thorough. Students send in recordings of two songs, along with scales, in October. In November, the students are notified of the selections and receive music to have ready for the conference. With choral department support, they prepare on their own with their own time.
The American Choral Directors Association hosts regional conferences every other year, but the lessons the students learn hold over far longer. Byrne is eager to see the results from this year's conference. "They come back from these honor choirs having learned new styles, techniques, and discipline that they then bring back to our choirs at PV," she stated. The ACDA experience is sure to remain in the minds of the selected Pleasant Valley students.
About the Contributors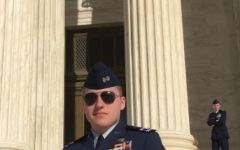 Anton Dahm, Copy Editor
Anton Dahm is currently a senior in high school where he demonstrates unwavering Spartan loyalty. He enjoys public service through Civil Air Patrol, where...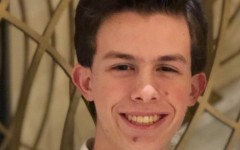 Rece Vining, Lead Editor
Rece Vining, a senior at Pleasant Valley high school, is an avid supporter of the arts, evidenced by his heavy involvement in music. As a bass, he sings...