The fight for the theatrical window: AMC vs Universal gone wrong
Due to the success of Trolls World Tour on digital platforms, Universal is considering a change to the current theatrical window. This could forever change the business of movie theaters around the world. 
Last Tuesday the studio announced that in three weeks it had grossed nearly $100 million in rentals. In comparison, the first Trolls film made $153.7 million for its domestic box office. The difference is how much money Universal gets to keep.
Theaters typically keep about 50% of a film's box office revenue, depending on the deal between theaters and the film's studio. Digital rentals are a different story, though. Studios keep about 80% of the revenue from digital rentals or purchases. 
Revenue wise Universal received $77 million for the first Trolls after five months in theaters and $77 million after three weeks of digital rental for its sequel, 5 million rentals from the U.S. and Canada. It can be said that Universal is happy their risk paid off. 
Universal likes the strategy of releasing more films in the future to both theatrical and digital at the same time. Trolls World Tour was originally going to do this before theaters were closed in late March. NBCUniversal CEO Jeff Shell has long advocated for a shorter theatrical window and getting films onto digital platforms faster. The Wall Street Journal reports "as soon as theaters reopen, we expect to release movies on both formats," said Shell. 
Universal is so confident in their PVOD (premium video-on-demand) strategy they are releasing the Pete Davidson comedy, The King of Staten Island for digital rental ($19.99 for 48 hours, the same as Trolls World Tour) on June 12. The film was originally set to be released in theaters a week later on June 19. 
But cinema companies in the United States were not happy when they saw the report in the Wall Street Journal a week ago. AMC Theaters is the largest cinema chain in the United States and its CEO, Adam Aron, sent a clear message to Universal that same night. Aron sent a letter to Donna Langely, Universal Pictures chairman, in response to Shell's statement earlier that day. Business Wire reports that Aron wrote, "Going forward, AMC will not license any Universal movies in any of our 1,000 theatres globally on these terms."
From what Aron said, this will greatly affect Universal's domestic film release strategy. In total there are 5,869 movie theaters and 40,613 movie screens in the U.S. AMC owns 661 of those theaters and 8,200 screens. If AMC follows through on its warning, it could cut out 20% of the screens that would be available to Universal films domestically. 
After AMC's announcement, Cineworld's CEO, Mooky Greidinger, released a statement, saying: "Today we make it clear again that we will not be showing movies that fail to respect the [theatrical] windows as it does not make any economic sense for us." 
Cineworld is the world's second-largest cinema chain with 793 theaters and 11,000 screens worldwide. They are the parent company for Regal Theaters, a chain based in the U.S. Regal is the second-largest theater chain in the United States. Regal owns 558 theaters and 7,306 screens. Add Regal's and AMC's domestic screens together and that's almost 40% of screens in the U.S. that will not show Universal films. 
This could be problematic for Universal in the future. Next year alone, Universal is set to release F9 (Fast and the Furious), Jurassic World: Dominion and Minions: The Rise of Gru. All three of these films are from billion-dollar franchises. The first Jurassic World film is currently the sixth highest-grossing film of all time, while its sequel Jurassic World: Fallen Kingdom is the 15th. The last two out of three films in the Fast and Furious franchise have been billion-dollar hits. Meanwhile, Despicable Me continues to be one of the most beloved family film franchises in the world. 
The problem that Universal has is that Trolls World Tour was the only scheduled theatrical release that went straight to digital release. Most films that were scheduled for the spring and summer, such as Black Widow, Wonder Woman 1984 and No Time to Die all moved to new release dates for later this year. Disney, Warner Bros, and MGM kept the theatrical window (films cannot be released for physical purchase until 90 days after its theatrical release) intact. Trolls World Tour did the exact opposite and bypassed the theatrical window altogether. 
While Universal may not see the consequences of this decision for a while due to theaters being closed, it will not take long until every theater chain in America, and possibly the world, are boycotting its films due to the blatant disregard for the theatrical window.
About the Writer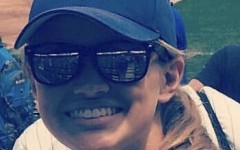 Maggie Peterson, Business Manager
Maggie Peterson, a senior at Pleasant Valley High School, is the current Business Manager for the Spartan Shield Online. Because of her dedication to academics,...