Junior Seth Clausen commits to Minnesota for baseball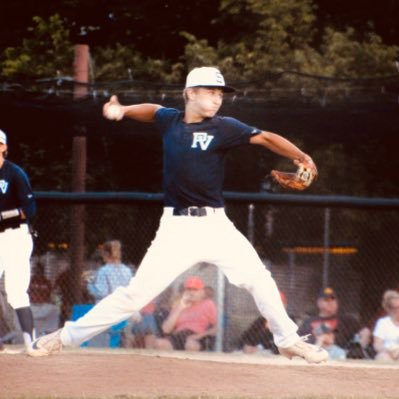 Two years ago, Junior Seth Clausen only clocked in at only five foot four and 115 pounds.  After growing six inches and gaining 75 pounds, Clausen recently committed to play baseball at University of Minnesota. 
Along with the size and strength, Clausen gained also came signifiant speed added to his pitching. While only topping out at 83 miles per hour as a sophomore, he is now able to touch 90 miles per hour. "In the off-season I worked mostly on developing not only velocity but also offspeed location and movement," Clausen says. 
Clausen's hard work was noticed by more than just college coaches, as his teammates also recognized his improvements. "He was and still is always putting in work to improve his weaknesses. His work ethic is relentless. He just puts his head down and continues to work," Former PVHS student and baseball player Peyton Lindmark says.
Clausen knew he wanted to go to Minnesota from the time he visited in early March. "It just felt right," he says. "The coaching staff is great and has a lot of experience, and the facilities they have are amazing," he adds.
Although he had other offers from Dartmouth College and Furman University (as well as was talking to Penn State, Harvard, South Dakota State University and Iowa), he was able to find the college that best fit him. "Minnesota was my dream school, they had everything I wanted," Clausen says. 
Last season Clausen was one of the Spartans top arms. He had the third most innings thrown on the team at 28 1/3, most appearances at 14, the lowest opponent batting average at only .131 and second most strikeouts at 32: all on top of a flawless 3-0 record. 
Clausen believes that the 2020 season for the Spartans will be similar if not better than last year's performance of going to the state tournament for the first time in 16 years. "The main goals for the team in my mind are winning the conference and competing at the state tournament," he says. 
Clausen is quick to associate his success with people who have helped him get to where he is at. "I've looked up to guys like Max (Slavens) Peyton (Lindmark) and other upperclassmen who have taught me the work ethic required to be a better competitor," he says. 
With the Covid-19 pandemic, Iowa highschool baseball's outcome is yet to be determined. With high hopes of the season being played, Clausen is expected to be a key part of the team this year for the Spartans. 
About the Contributor
Jack Young, Photo Manager
Jack Young is a senior at Pleasant Valley High School and a member of the Spartan Shield Online. In school, Jack likes to learn about science. Outside...