Moving forward with Pleasant Valley's football playoffs
For the first time in years, the Spartans are being led into the third week of the playoffs with an undefeated record by head coach Rusty VanWetzinga.
In their last game, the Spartans went up against their top rivals, the Bettendorf Bulldogs. Earlier in the season, Pleasant Valley beat the Bulldogs 23-6 on Sept. 25 at Bettendorf and on Oct. 30 they beat the bulldogs, 10-6. They will put their undefeated record on the line next Friday, but they will be one game away from advancing to the UNI-dome. 
In preparation for the Bettendorf game on Oct. 30, Vanwetzinga discussed how the team was trying to keep Bettendorf guessing. "You always make some adjustments and sometimes that depends on who you play and if you have played them before," commented Vanwetzinga. 
He went on to say that the team is taking it one game at a time and may switch up certain aspects of their previous tactics. Whether that is switching up blocking schemes or rotating certain players who were not healthy, but now are, in and out of specific positions. 
In order to make it to the UNI-Dome in Cedar Falls, Iowa, the Spartans will have to defeat Iowa City West on Nov. 6. From there, they will advance to the UNI-Dome to play in the state semifinals, and potentially advance to the state championship.
It can be easy to forget the impact of COVID-19 when things are going seemingly well for the team. However, Vanwetzinga noted that their rhetoric has not changed. Even though the season has been extended, safety is still a primary concern and not something that should be cast aside. "We try to say: Be diligent, stay in small groups. You gotta protect this group and make sure you're wearing a mask in the locker room," stated Vanwetzinga. 
The football team has made safety their top priority, even in light of their success. They have emphasized masks and told players to stay in small groups, which they believe has helped prevent cases. 
While it can be tough to not engage as a team during their successful run, the players are trying to see the bigger picture: going to state. Michael Musal, a senior on the football team, described the locker room as focused. "We don't really think about our record at this point in the season because when you play good teams in the playoffs your record doesn't get you anything," described Musal. 
The Spartans have treated their fans to a tremendous undefeated season. Pleasant Valley has not seen this kind of success in a long time. The team is focused on upcoming games with tunnel vision. Looking at each game individually and taking the season one step at a time. 
About the Contributors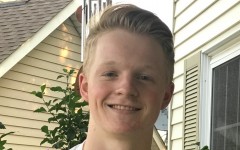 Sam McGrath, Business Manager
Sam McGrath is currently a high school senior at Pleasant Valley High School and plans to major in business at Iowa State University. In his free time,...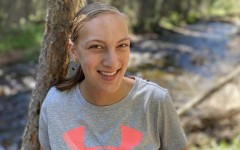 Elizabeth Pischke, Copy Editor
Elizabeth Pischke is an involved senior at Pleasant Valley High school, and serves as a copy editor for the Spartan Shield.  At school, Pischke is a member...