Serving as an inspiration: Spencer Lee does the unthinkable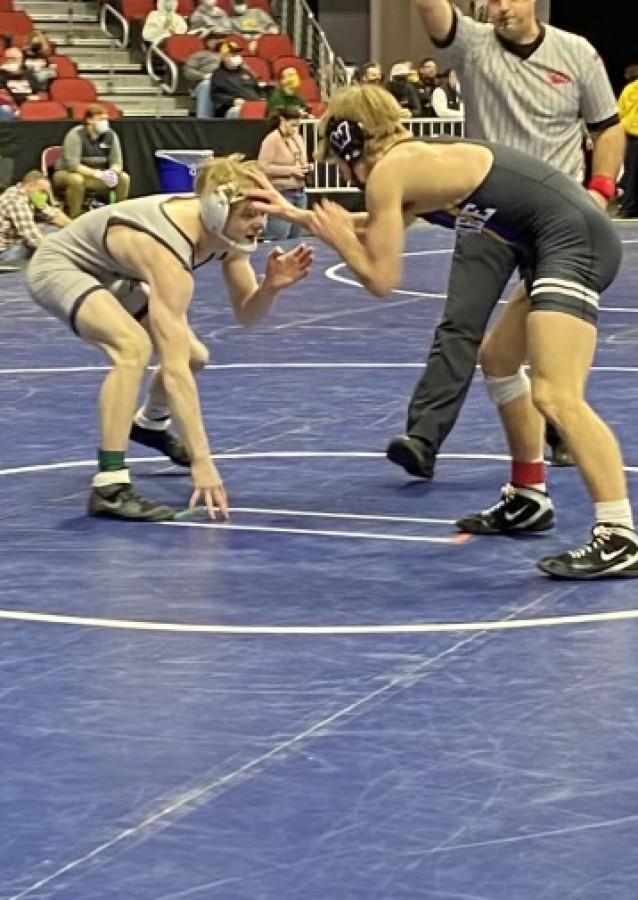 Spencer Lee won his third NCAA wrestling title March 20, helping the University of Iowa to win their first team title since 2010. Lee has won three titles in his four  years at Iowa, but this last championship was special. 
Even when Lee is injured, he still dominates his opponents. He won his latest NCAA wrestling title with two torn ACLs. The accomplishment of wrestling and winning on two torn ACLs is an inspirational feat of strength and mental toughness. 
Mason Bynum, an avid wrestling fan, had perspective on the news of Lee wrestling on torn ACL's. "I wasn't surprised. I watched him wrestle every match and during his second match, he looked like he was wincing, so I wondered if he was not 100," Bynum said. 
Even with two torn ACLs, Lee was hardly fazed and was barely wincing through the pain. The challenges continue as Olympic trials are coming up for Lee and it appears that he may have to wrestle there without ACLs. 
Lee has always been a talented, tough wrestler and has had a very successful college career. His collegiate record is 75 to five and he still has one more year of eligibility left. Lee has not lost a match since his Mar 10, 2019 at the 2019 Big 10 Championships. Since his last loss, he has wrestled 34 matches and has won by fall, tech fall or major decision every one of those matches except for four.
Not only has Lee led a successful career on the mat, but he serves as inspiration to many wrestlers. Hunter Meyrer is a senior PV wrestler and a big Iowa wrestling team fan. Meyrer explains how Lee is an inspiration to him. 
"Knowing that he does the same exact sport that I do and seeing what he did, as well as what he has done, has made not only me, but millions of wrestlers believe in themselves to change the outcomes of matches and be dominant," Meyrer said. 
Lee displays a high level of mental toughness and perseverance. "He has proven to everyone that anything is possible and no one will far from their goals/dreams as long as they work hard," Meyrer continued. 
Lee is an inspiration to many and with his three NCAA titles and one more year of eligibility, he is bound to be an even better wrestler next year. He displays a level of wrestling that is above his opponents and dominates in his matches. His dominating matches are an inspiration to younger wrestlers to be better wrestlers themselves. 
About the Contributors
Alex Clemons, Sports Editor
Alex Clemons is a senior and the Sports Editor for the Spartan Shield. Other than his duties as the Sports Editor, he loves participating in and watching...
Matt Mickle, P.V. Only Editor
Matt Mickle is wrapping up his senior year at Pleasant Valley High School before packing up his things and heading to the University of Iowa where he plans...