Graduation Deadline: The stress builds as students make their final college decision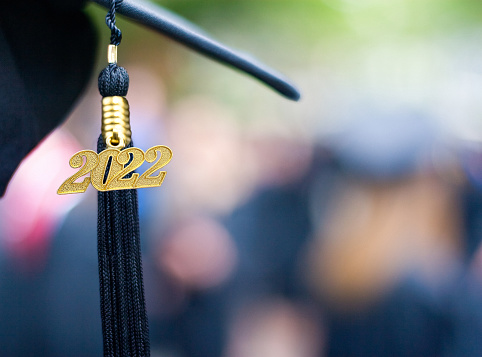 With seniors nearing the end of their last year of high school, the pressure is on to make final college decisions. Many students are awaiting their destiny until the end of March when colleges announce their final acceptance.
All of the waiting leads students to only have around four months after acceptance to make a final college decision. This can be incredibly stressful when the future of one's career is on the line.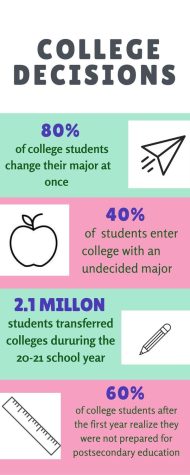 Some adolescents base much of their high school career off of a very specific college future and can be blindsided when they do not receive the acceptance they expected. Denial from the college they waited months for can leave students feeling lost and crunched on time. The future they worked so hard for suddenly may seem much less attainable.
Senior Claire Horsfield underwent this same experience. She applied to three out-of-state colleges and got different responses from each. "I applied to Arizona State as my safety school because I felt confident that I would get in and got the response that I wanted," she said. "Clemson was the school I was really hoping to get into. When I got the letter and saw that I was waitlisted it left me with even more questions. I would have to wait even longer to see if I got in, and either way, I would feel rushed to make a decision." 
Horsfield was fortunate enough to still get into a great school, but the question of whether she would receive acceptance from Clemson lingered. As she awaits Clemson's final conclusion, she still has yet another school that she is dependent on for her decision. 
Horsfield stated, "I won't fully know what my final decision is until I get a letter from the University of Georgia on March 31. This even further complicates my decision because my options could open up even more." 
Even if students get the decisions they desire, the stress of the process is still not alleviated. Many people keep their options open, applying to schools even if they know they may not be accepted. Having so many potential offers can create the issue of deciding what will be the best for an applicant's future.
Senior Tanisha Nanisetty applied to seven colleges before making her final decision. She said, "I wanted to keep my options open, as I did not come into the application process with a strong bias," she said. "After I applied, I got into six colleges, and I am still waiting to hear back from Tulane in mid-March." 
From an outside perspective, the process may seem generally positive, but when it comes down to it, a decision must be made. Nanisetty stated, "Overall I am glad that I applied to so many places, but the decision-making process was incredibly stressful. I am currently committed to Michigan State, but my Tulane application results could send me back to the decision phase." Nanisetty's commitment to Michigan State University was not an effortless choice, but the decision-making process could be even further prolonged.
The process may feel never-ending for students who have been awaiting a final decision for months. With letters slowly rolling in, not only are students being pulled in many different directions, but the decision process is just getting harder.  
There is no denying the fact that making such an important decision is stressful. The college application and decision process place immense strain on students. Many students are forced to wait until the very last minute to commit and can go into their future feeling unprepared. Regardless of the rushed time frame, students are bound to find a secondary school that will make it feel like everything was finally worth it.