MET with a pleasant surprise: Binary-breaking celebrity looks pave the way for accessible androgynous fashion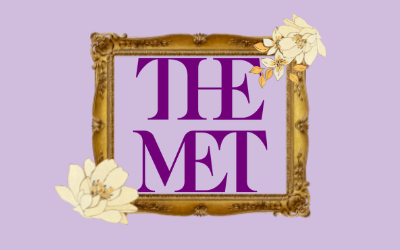 Fashion can enable anyone to present their most authentic self. Style eras act as time capsules and time machines, reflecting the priorities and identities of people of the period. When 100 years from now somebody looks back on 21st century style motifs, they will find a golden link between fashion and gender expression during this revolution of individuality.
The MET Gala's incomparable influence on American fashion has been evident for decades, which made "America: An Anthology of Fashion" fitting as the 2022 exhibit theme with the dress code being "Gilded Glamour." 
Annually, trends at the legendary costume ball are indicative of what is important to current American designers, and celebrities willing to make bold statements help promote these priorities. The 2022 MET united couture fashion with binary-breaking motivations.
Today, the sharp dividing line between traditional masculine and feminine roles in society is being erased and, with it, the fashion world's standards for male and female looks. Menswear and womenswear are overlapping, integrating and inspiring fresh new perspective: humanswear.
Legendary fashion events like the MET Gala take the cake in setting precedents and starting conversations about what society defines as chic, so it was an unexpected delight to see fashion publications and fans so positively receive this year's lineup of androgynous looks.
Be a man
Notoriously, male-presenting MET guests have taken black-tie dress codes all too literally, and the internet is quick to throw them under the bus for a drought of originality – despite this being the "standard" for male fashionistas. Instead of accepting the stereotype this year, many decided it was time to stray from the status quo.
Musician Kid Cudi is known for experimenting with gender norms in his looks, and his MET Gala ensemble was no disappointment. He donned a royal blue Kenzo suit – already breaking colorful standards for men – with clean leg slits. It was layered with a matching blue cape featuring the iconic Kenzo poppy floral on its lining. Florals are traditionally associated with more feminine looks, but they are integral to the Kenzo brand.
Founded in 1970, Kenzo takes pride in its "polychrome, daring and borderless fashion that celebrates nature and cultural diversity." For over 50 years, this brand has committed to acceptance in everything it does, and Kid Cudi speaks for that promise as he destigmatizes feminine masculinity.
Emerging international pop sensation, and first-time MET Gala guest, Conan Gray has always embraced his identity as a "girly boy." Over the past few years, he has broken through the threshold as a fresh young artist and has continued to remain loyal to his personal style as his fame has accumulated.
Before his explosive debut on the music scene, Gray jokingly Tweeted, "if i ever get to go to the met gala i solemnly swear to not wear a bland ass black tuxedo unless the theme is distinctly 'bland ass black tuxedo,'" but he held true to that promise. 
Gray not only represented Valentino on the carpet, but he represented himself as an artist, creative and human. His look consisted of a delicate mesh bodysuit adorned with jewels, a pair of lavish sequin trousers and a long ethereal cape. Tiny jewels in his hair completed the show stopping look.
There is no static definition for masculinity. Keeping the narrative dynamic is imperative for taking care of the next generation of male-identifying individuals, and male celebrities like Kid Cudi and Conan Gray are making a trickle-down difference in male elegance.
Act like a lady
Cara Delevingne stepped on the MET carpet equipped to speak a thousand words with only her clothes. She wore a Dior Haute Couture crimson suit, Giuseppe Zanotti pumps and gold jewelry to match her gilded eye makeup. Her shiny black cane paid homage to the days of "Gilded Glamour." Halfway down the carpet, she removed her deep red military jacket to reveal golden butterfly body jewelry, golden cups over her breasts and golden paint coating her arms and torso.
Delevingne intentionally chose to paint around the psoriasis spots on her elbows to make a statement about authenticity. She calls upon herself and others to be their truest selves, with even her Instagram bio encouraging, "Embrace your weirdness; STOP LABELLING START LIVING." 
By defying expectations for what women are expected to wear at formal events like the MET Gala, she is following her own advice.
Actress Lena Waithe exudes an effortless confidence that anyone would aspire to have, and her chic ensemble for the MET is no exception. Perfectly fitted in a loud teal Atelier Versace satin suit featuring silver, pearl and diamond applique, Waithe looked like a gilded goddess. A pair of holographic combat boots polished off the entire undeniably cool look.
At the 2018 MET Gala, Waithe was styled by Carolina Herrera and made history as the first person to wear a pride flag cape at the MET Gala. Waithe's experience as a Black, masculine-presenting lesbian in Hollywood has not always been smooth, but she is the definition of what it means to be unapologetically yourself. Nobody else can tell her who she is.
Seeing women express themselves without remorse is inspiring. Being unapologetic is admirable – especially when women have trained themselves to apologize for simply existing for decades. Incorporating new elements into female style to make women feel honest is a major step in the right direction for 21st century feminists.
Thom Browne: Setting the scene on the steps of the MET
One designer whose ubiquitously nonbinary designs stood apart from the crowd on that first Monday in May is Thom Browne. Famous for his immaculate tailoring and uniform suits for men and women alike, Browne conveys that professionalism knows no gender.
Each of the standout binary-breaking looks of the evening was special, but Browne's displayed a masterfully unique sense of personality. He expressed, "The idea of uniformity… is interesting because I think it does show true individuality, and I think that it shows true confidence."
Individualism is what fashion is all about.
American basketball player Russell Westbrook and actor Oscar Isaac both wore meticulous Thom Browne suits but with a skirt and tailcoat dress respectfully, and each exuded a sense of complete personalization – of personal understanding. Actress Christine Baranski was styled in a structured white blouse and bow tie, pitch black skirt and suit cape and Kwait and Fred Leighton jewelry to celebrate her 70th birthday at the MET. 
Each look dispelled gender stereotype after stereotype. Any and all expectations for Browne's performance that evening were gracefully exceeded.
Inseparable duo Kourtney Kardashian and Travis Barker made a statement in their reverse fashion faux pas: They wore parallel variations of the same Thom Browne outfit. 
Kardashian wore her pleated skirt low on her pelvis for a train effect while Barker wore his on his waist to achieve a knee-length. Each accessorized differently but ultimately wore the same base. Browne exemplifies, yet again, the beauty of a personalized, gender-neutral uniform.
Thom Browne's legacy comes from his commitment to self-expression amid conformity. He gives the gift of intrinsic courage to his audience in every costume, uniform and piece.
CarpeT diem: Wear what you love
Gilded Glamour draws inspiration from a time period when it was unheard of to betray the binary, so seeing stars amalgamate aesthetically accurate costumes with contemporary gender empowerment allows society to imagine history rewritten with respect. If assertive opportunities had been options at all two centuries ago, how much more confident would we be today?
Junior Charles Budan actively explores innovative fashion. From integrating skirts into his prom look and everyday wardrobe, collecting statement Vans and boldly sporting a toga for prom spirit week, he is no stranger to his own style. He explained, "I think that the stigma surrounding femininity [in men's fashion] ultimately stems from society's traditional understanding of gender roles that unjustly equate femininity with weakness and masculinity with strength." 
"It is a greater show of independence to defy societal expectations rather than conform to them, and for many this means dressing how they want to dress rather than how society thinks they should dress," Budan shared. "I like to dress in styles that I think capture my perception of myself. This helps me feel like I am not only making my presence known to those who see me but also giving them an insight into who I am."
Celebrating celebs encourages androgynous style but does not normalize it. The next step in society's acceptance of non-binary fashion is making anyone feel comfortable wearing what they want – especially those without major platforms to protect them.