Every varsity athlete has dreamt of earning a state title. Every coach strives to prepare their athletes to excel at state and each season is centered around one goal: win the championship. All sports have pressure whether it is before a big game, an important match, or in this case, a race. 
This years' 2023 girls cross country team has been working hard preparing for a very tough and competitive season. The girls are hungry for redemption because of last year's unfortunate ending. In 2022 PVGXC went to state ranked 2nd with the expectation to come home with a championship trophy, but the race did not go as planned. 
Josie Case and Sophia Foad, two of the top runners at PV, were disqualified, causing the overall team to place 6th. Case, a junior at the time, is a 4 year varsity cross country athlete, 3 year state qualifier and is a member of the 2021 all state cross country team. Foad, a sophomore at the time, is a 3 year varsity cross country athlete and 2 year state qualifier. These two disqualifications resulted in a hit to the team's score, but the disqualification isn't what you may think.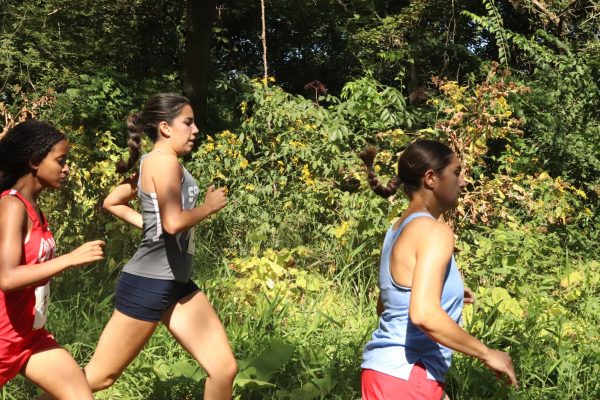 Cross country athletes are prohibited from sustaining contact with other teammates. However, Case and Foad violated this rule. A high school cross country course distance is just over three miles, and about 100 meters short of the finish line Foad collapsed and passed out. With athletes flying past her for the finish line, Foad stayed on the ground. Case not far behind her, noticed her teammate and helped her up.  
Case assisted Foad to the clock and they finished together. "When I saw Sophia I instantly knew I needed to help her finish. She looked like she was in agony and there wasn't any thought in my mind that told me I shouldn't help her," she said. 
If it weren't for Case, Foad would not have finished the race. Foad looked to the moment in reflection, grateful to have a friend like Josie. "Months before the race, we trained hard together day after day. She was there to catch me when I couldn't push any more. I am so grateful that I had a teammate that was able to do that for me," she stated. 
Foad recognized how sports are not just for a physical benefit, but also for the bonds built between teammates. Foad is not alone with this opinion. According to a Sutter Health article, "Playing sports enables you to create friendships you otherwise might not have formed. Sports bring teens together from different schools, backgrounds, and communities."
After the disqualification, Case looked the other way with a positive attitude and reflection. "I do not regret helping her at all, I was able to assist my best friend to the finish line and that is all that mattered to me. The reward of seeing my best friend finish was 1000 times better than receiving any medal," Case stated. Case highlighted the importance of how friendship and kindness in a sport can be more important than the trophy or place received. 
Pleasant Valley's head cross country coach Jane Wheeler shares her opinion on the topic of sports relationships. "Friends can hold you accountable for your actions on and off the field and can be there to remind you that you have more value than just your athletic performances," she stated. Wheeler stresses athletic performance correlating with friendships. "Most sports friendships I have observed have had a positive impact on an athlete's performance.  Working together builds trust and the opportunity to work towards something bigger than yourself," she explained. 
Foad agreed with the idea that when like-minded individuals work together towards one common goal, a friendship is born. Despite Case and Foad's age difference, running has brought them together, helping them to become great friends. "Whether it is the nail biting pre-race nerves, or the sweat filled exhausted hugs we exchange after a race or workout, we are all there for each other to better one another every day," Foad said.