Review: Bobby Hall a.k.a. Logic's "Supermarket"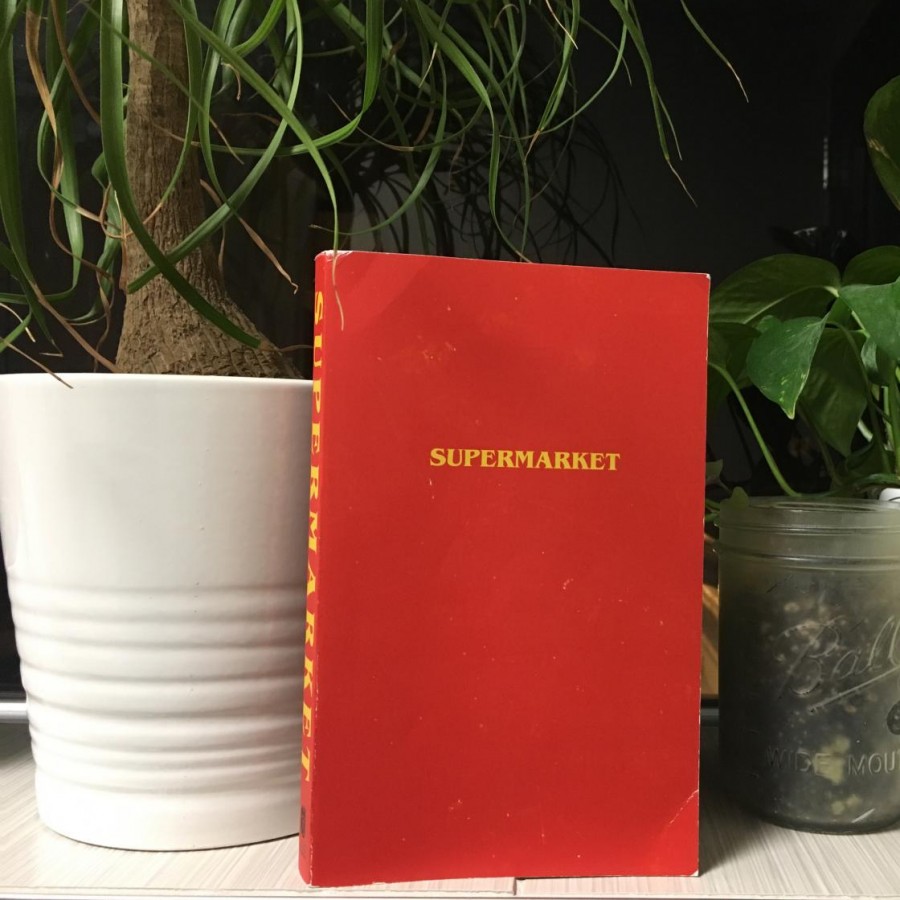 On March 26, Bobby Hall a.k.a. Logic released his first novel, Supermarket. Many of Logic's fans have raved about Supermarket which is a fiction adventure similar to, and inspired by, Ready Player One by Ernest Cline.
The Grammy-nominated artist has added to his means of creating content with the release of Supermarket, a psychological thriller about a young man named Flynn who finds himself trapped in his repetitive and depressing life until he takes up a job at the local supermarket. It is here where the thoughts of his tortured mind surprisingly and unintentionally break free.
Written in a first-person, past tense narrative, readers dive head-on into Flynn's world. With a variety of interesting characters and personalities, each character adds a new element to Flynn's story.
Supermarket's fictional world comes from experiences from Hall's own life. Much like his 2017 album, Everybody, topics such as, but not limited to, anxiety and depression play vital roles in the story.
As mentioned in the acknowledgments following the book's ending, the first half of this novel, the darker half, was written during a time of struggle in Hall's life. The second half and resolution to the story were written two years later, identical to the break-in time featured in the book, at a happier time during the author's life.
Logic superfans confirmed the time Hall put into his writing when they found the book's eye-catching, all-red cover in the background of his album covers since 2016's "Bobby Tarantino."
However, don't confuse this novel with masked autobiography. Hall offers a refreshing and exciting experience for readers with multiple plot twists and incredible attention to detail. The constant effort in these two realms makes the book very gripping.
Because it is a realistic fiction novel, there are many pop culture references, but not many that are mainstream. This gives a greater sense of authenticity and originality when reading. This informed the reader that the author is more than a hip-hop artist by presenting ideas from other medias.
One of the few downfalls of this book, however, was its lack of complexity. From a literary standpoint, it doesn't offer much of a challenge to read. While the story remains gripping and intriguing, readers were hoping for more variety in wordplay and less use of basic terms because Logic is known for his lyricism.
Hall makes up for this in his descriptions throughout the book, especially in the first few chapters. As any fan of hip-hop may know, the use of similes is very popular amongst artists because it allows them to describe experiences in ways no one else has before.
Hall uses his familiarity with this literary device to his advantage by using unorthodox yet effective ways to get his points across. It is entertaining to see the trail of thoughts Hall, or rather Flynn, describes based solely on a singular simile.
Along with the release of the novel, Hall, released a surprise album under the same title, labeled as a soundtrack to the book. Interestingly, the album is under the genre of alternative as opposed to the artist's typical hip-hop format. One could assume this is due to the protagonist's love for alternative music, and Hall's desire to reach out to his fans through multiple outlets.
Hall's debut novel Supermarket is a fresh adventure for any young adult to enjoy. Due to its dark themes, humor, and constant explicit language, don't expect to see Supermarket in the PVHS library anytime soon. Instead, look around the new releases section of local libraries, or pick up a copy in stores or online for ten to twelve dollars.
Hall has successfully taken old and new fans of his work on a completely new adventure by means of his book. Supermarket proves just how influential Hall is, both as an author and his counterpart rapper better known as Logic.
About the Contributor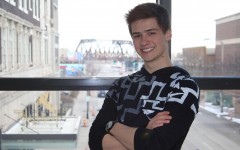 Odin McDonald, Photo Manager
Hey! I'm Odin McDonald, one of the photo mangers for the Spartan Shield Online. I am very excited to be able to create content for all readers and listeners...