Top 5 Timothee Chalamet red carpet looks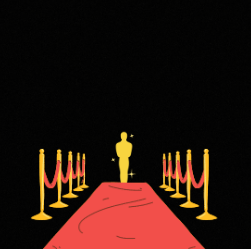 Everyone knows that Red Carpets are a time for celebrities to dress their best and show off their style . Thankfully for Timothee Chalamet fans, he does not disappoint. Here are Timothee Chalamet's top five Red Carpet looks, ranked: 
5: "Bones and All" Rome Photocall
Wearing a cute ombre Vivienne Westwood sweater and black leather pants, Chalamet looked stunning at the Rome Photocall. His usual messy, wavy hair and pearly accessories added more charm to the look. This casual yet cute outfit is definitely one of Chalamet's best looks yet. 
Chalamet looked fabulous in the all-black Alexander McQueen suit at the London Premiere of "Dune."The zipper detailing on the suit added flair to his outfit and matched well with the striking silver necklace. Despite being a simple outfit, Chalamet exudes confidence and charm which is what makes this look very notable. 
3: "Little Women" premiere in Paris 
One of Chalamet's most vibrant suits yet, he looked gorgeous in his magenta Stella McCartney suit at the "Little Women" premiere in Paris. The magenta suits Chalamet extremely well and helps bring out his stunning features. The shirt also allows Chalamet's silver chain to peek through, and although simple, it adds a great touch to an already amazing outfit. 
Chalamet was breathtakingly beautiful at the 2022 Academy awards with his unconventional, and sparkly Louis Vuitton suit. The sparkly sequins along with the embroidered netting was exquisite, and his radiant confidence and charm allowed him to pull off the no shirt look perfectly. And of course, Chalamet's gorgeous necklace and rings matched perfectly with his outfit as well. 
And of course, Chalamet's best look so far: his backless Haider Ackerman outfit at the 2022 Venice Film Festival. Magnificent and jaw-dropping are the words that best describe this outfit. Chalamet looks undeniably cool and attractive in this backless Ackerman piece, making it number one out of every single one of his looks.