The Pleasant Valley Spartans volleyball team has begun their push for another state championship appearance. This year is different from the last as 10 seniors graduated. So, what can fans expect?
PV has developed a winning culture over the time of coach Hall's tenure, with 4 straight wins in the first round of state, back-to-back state championship appearances and their first ever championship win in 2021. 
While the team this year isn't the same, Hall believes that the winning culture will carry on. "Our theme this year is every day, every time. Taking it like every rep matters, every opportunity that we have to play is something that's going to make us better. So even if we are playing the best of the best or maybe even some who aren't as strong, we can still get better and that's our mentality going into every day" Hall said.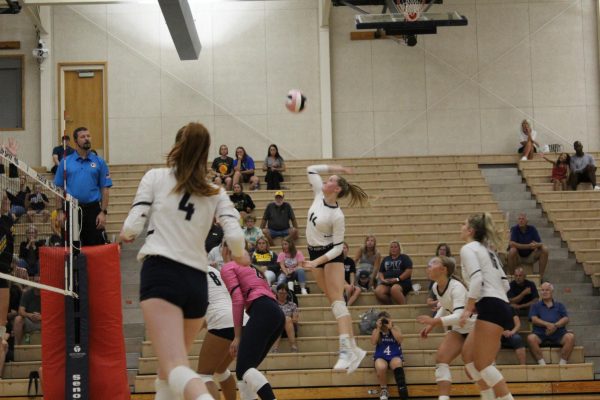 The Spartan newcomers understand the importance of the winning tradition and have jumped out to a 7-2 hot start. But the question still lingers of how well will the team mesh only returning one senior?
Team captain, Molly Albrecht, is the only senior and was a part of the past two state championship teams "We've really worked hard to bond as a team with 10 new girls, but we rate how we think practices go every day and hold each other accountable. We go into every tournament with the mentality to win and ultimately win state…as someone who knows what it takes I believe we're on the right track," Albrecht said.
While Molly was the only one who was a part of the championship team for volleyball, she isn't the only champion on the team; Four other players on the team were members of the 2023 girls basketball championship team. It's safe to say that winning runs through these girls' veins. As the Spartans clinched their first home victory in a clean sweep over the Bulldogs, they proved large crowds couldn't phase their psyche. 
There is no doubt that this team is a hard hitting team. Outside of just the eye test of the screamer shots, sophomore Isabelle Kremer is currently third in 5A in kill efficiency hitting .390. Junior Stella Smith isn't far behind with a .355 kill efficiency.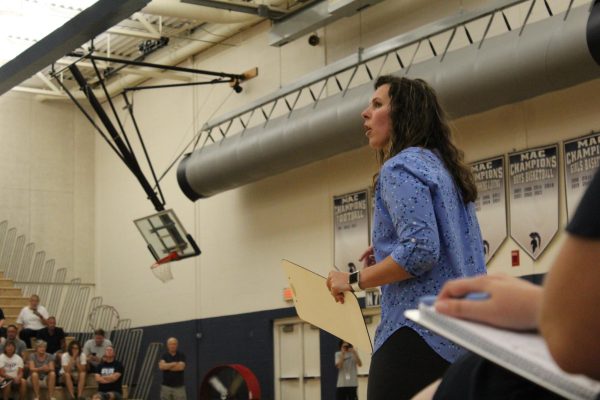 The talent of the team speaks for itself, but handling the mental side of the game might be the last real wrinkle to iron out. "We physically are able to do it's just the mental part of hey I missed this shot I'm going to try again and execute it… just being able to push forward and stick to the game plan we know we can do," Hall said.
With all things considered, this team hasn't skipped a beat when it  comes to finding their new self image. Only time will tell how far they will go, but the ceiling is about as high as it can get.